October 11, 2021
---
How to build Paytm Like on-demand Recharge Solution?
Online recharge and payment have already become an integral payment of our life. From paying electricity bills online to recharging our mobile/internet, everything is available at the fingertip. There are many online recharge solutions out there that are providing payment and recharge services for a long time.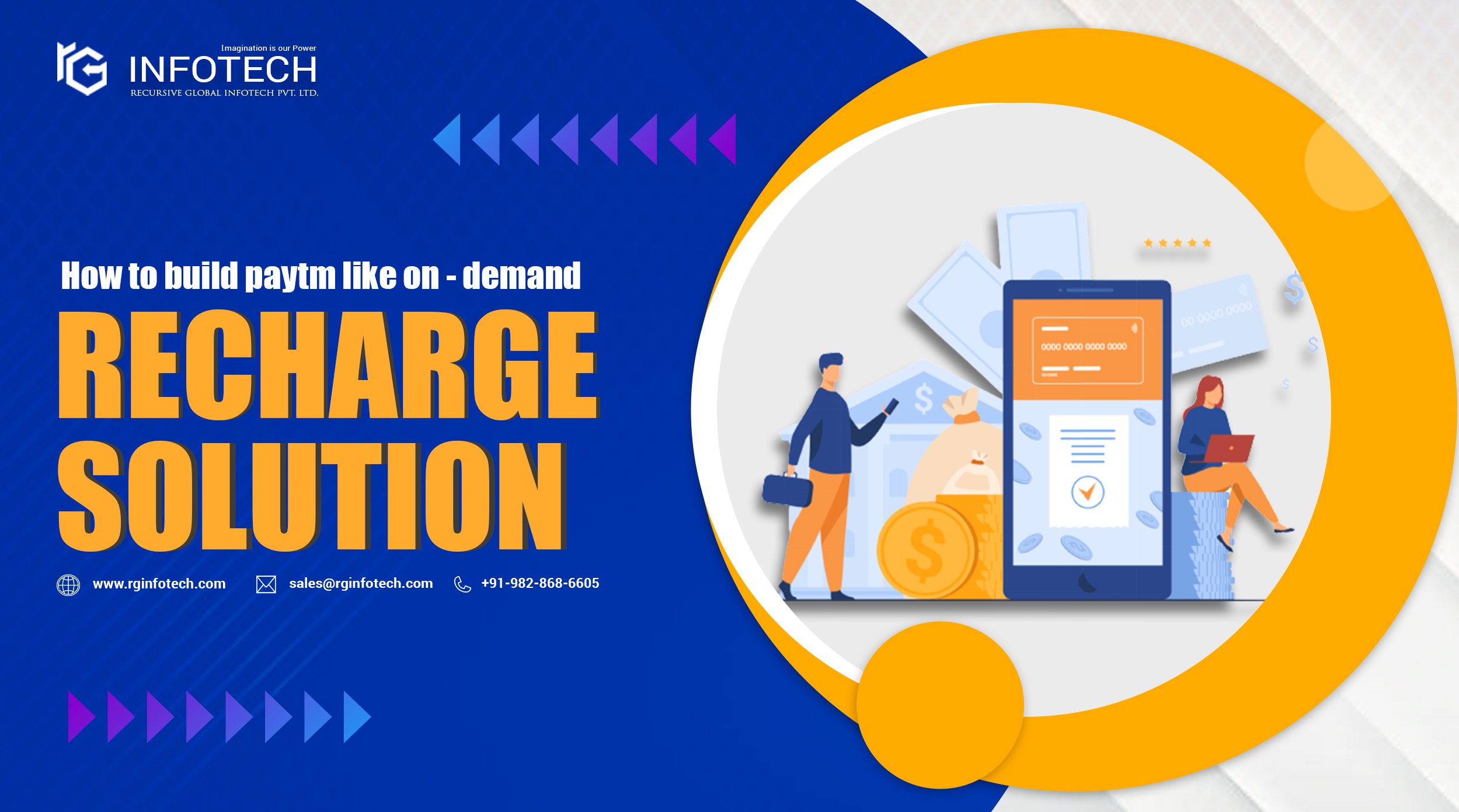 Building a unique, yet relevant Paytm solution to beat the competition is not easy. Your product should be relevant but must have one unique selling point.
BASIC FEATURES TO BUILD PAYTM LIKE E-WALLET APP.
There are some must-have features for e-recharge and payment wallets. Your online e-recharge platform like Paytm is incomplete without these features.
Registration – Provide a registration process that allows your user to register your app. Keep the login options wide like using Gmail, Facebook, contact number, etc. Make sure it is simple and short. This process will decide whether the visitor will move forward or not.
Safety and Security – An e-wallet solution like Paytm should be safe and keep all the details of the user confidential. The app shouldn't be accessed by any random number and email id. To maximize safety, all the transactions should be end-to-end encrypted. This will earn the trust of the users and build credibility for your brand and services.
UI Design – The user interface of the E-Wallet solution should be designed carefully. All the pages must be easy to navigate with minimum loading time. The user interface decides the user experience, which eventually decides your sales and ROI. Also, follow the trends while building such an online platform.
Reminders – It is one of the best and most appreciated features of the e-recharge platforms. Reminding the due bill dates and notifying the users of the mandatory payments is the most thoughtful feature.
Customer Support – While designing and developing any online services, customers should be your priority. Because the success of your product directly depends on the experience users are having while using your product and services. Provide 24*7 customer service to make them realize that you are always ready to serve them. Instant customer support is one of the best ways to win users' trust.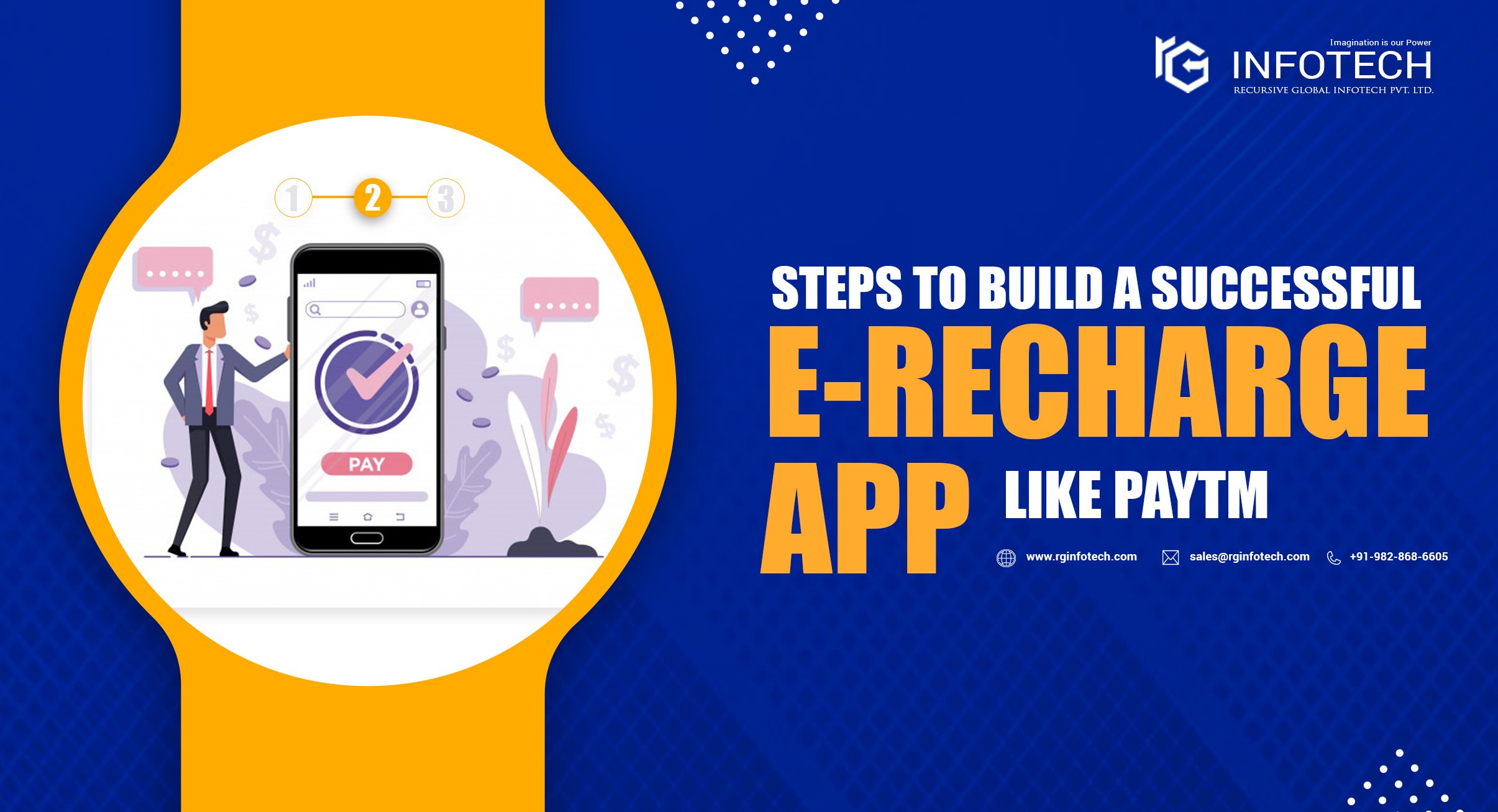 STEPS TO BUILD A SUCCESSFUL RECHARGE SOLUTION LIKE PAYTM.
Build an online e-wallet portal
To start an e-wallet solution like Paytm, you need a legal entity. Many recharge and wallet businesses are registered under the Private Limited Company.
However, there are many alternatives available to register your e-wallet as a business, based on your product and services. Moreover, you will be needing a separate service tax number to charge the service tax from the merchants (who take your services).
Web Hosting and Domain for Portal
To develop an online e-recharge platform, a domain name is a basic need. It is advisable to book under popular domains like .com. In. and co. in. Don't forget to trademark the name of your platform. If you want to rank on the top in Google Search Engine Page results, go for .com or .in. You can hire professional developers for purchasing a domain name and hosting.
Buy Payment Gateway and API
To build and run a successful e-recharge or e-wallet platform, you need to get the API. All the payment or recharge apps like Paytm, Phone pe, Google Pay have some kind of API to run their portal.
Many companies are providing Recharge API services for the recharge of mobile, data card, or DTH recharge. Reach out to Vodafone, Airtel, and Idea type of API providers for the smooth payment process on your website.
Hire A Web Developer
Hire an experienced web developer who can find the right domain and integrate the Recharge API into your online portal. A Reliable web development services provider will guide you in the right direction and educate you about the technicalities of the e-wallet platform.
Design
Designing is the center of attraction while building an e-recharge wallet like Paytm. Easy to use and appealing designs build a relationship with your users and convenience them to use your portal again and again. The web or app design decides the user experience. The better the user experience, the more successful your app will be.
Decide the Platform
Before initiating the process of building an e-recharge website or application, first decide the operating system like Android, iOS, or Windows. All the operating systems are different and require different techniques and processes to build an online platform for them.
For example – Android has numerous devices, while iOS is available for Apple devices only. The cost of building an online platform for an Android Operating system is costly, compared to iOS.
Mobile Wallet

A recharge and online payment portal are incomplete without a mobile wallet. Hire professional developers, who can shorten the process and investment to build a mobile wallet. Mobile Wallet eases the payment process and also it offers an opportunity to the user to use the rewards and cash back to make the next payment.

DSS Compliance
All the payment gateways must compile the Data Security Standard to ensure the security of the debit cards, credit cards, cash, and online transactions. Your e-wallet portal must have a database that saves the basic details like transaction id, mobile number, user information, recharge date-time, etc. to maintain the record and avoid any conflicts in the future.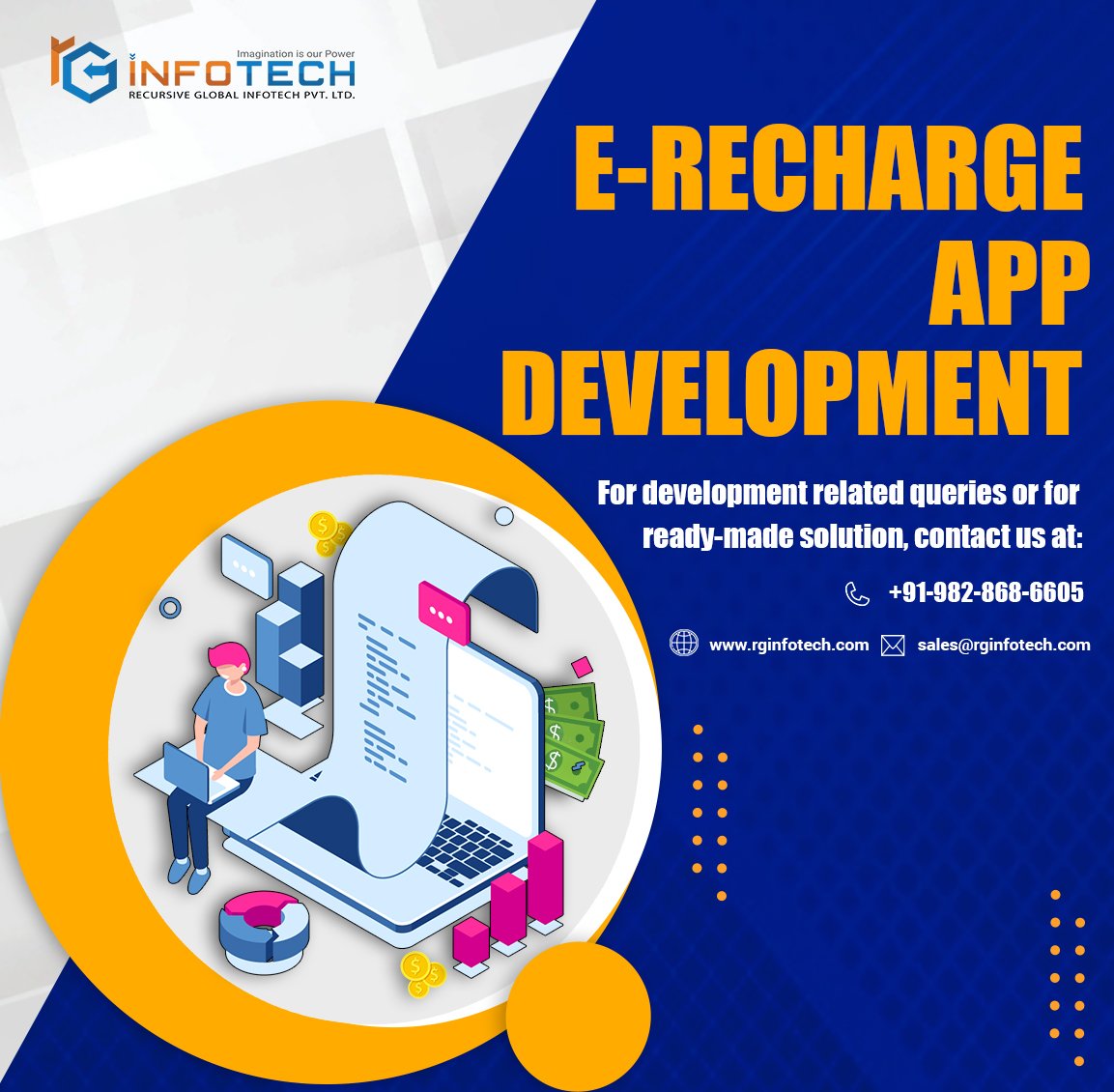 Running an online payment or recharge platform is a work of responsibility. The involvement of the personal and bank details of the user demands extra security and safety. Moreover, the platform should be easy to use and attractive to provide a rich user experience. Either buy a pre-built online recharge solution like Paytm or build it from scratch, by hiring professional developers.