August 27, 2021
---
How to Build an Uber-like Taxi Booking Solution?
You can't think of taxi booking services without considering Uber. Uber has left its remark on the cab business with its user interface and user experience. The taxi business has almost taken over the comfortable transportation business. All taxi businesses require a mobile application to run business successfully.
Building an application is not enough, you need to stand out and don't forget your competitors like Uber or Lyft. You have to give a solid reason to your customers, to choose your taxi services over Uber, Ola, or Lyft. To get an Uber-Like Solution, either you can buy an Uber clone app or Taxi app development services from scratch.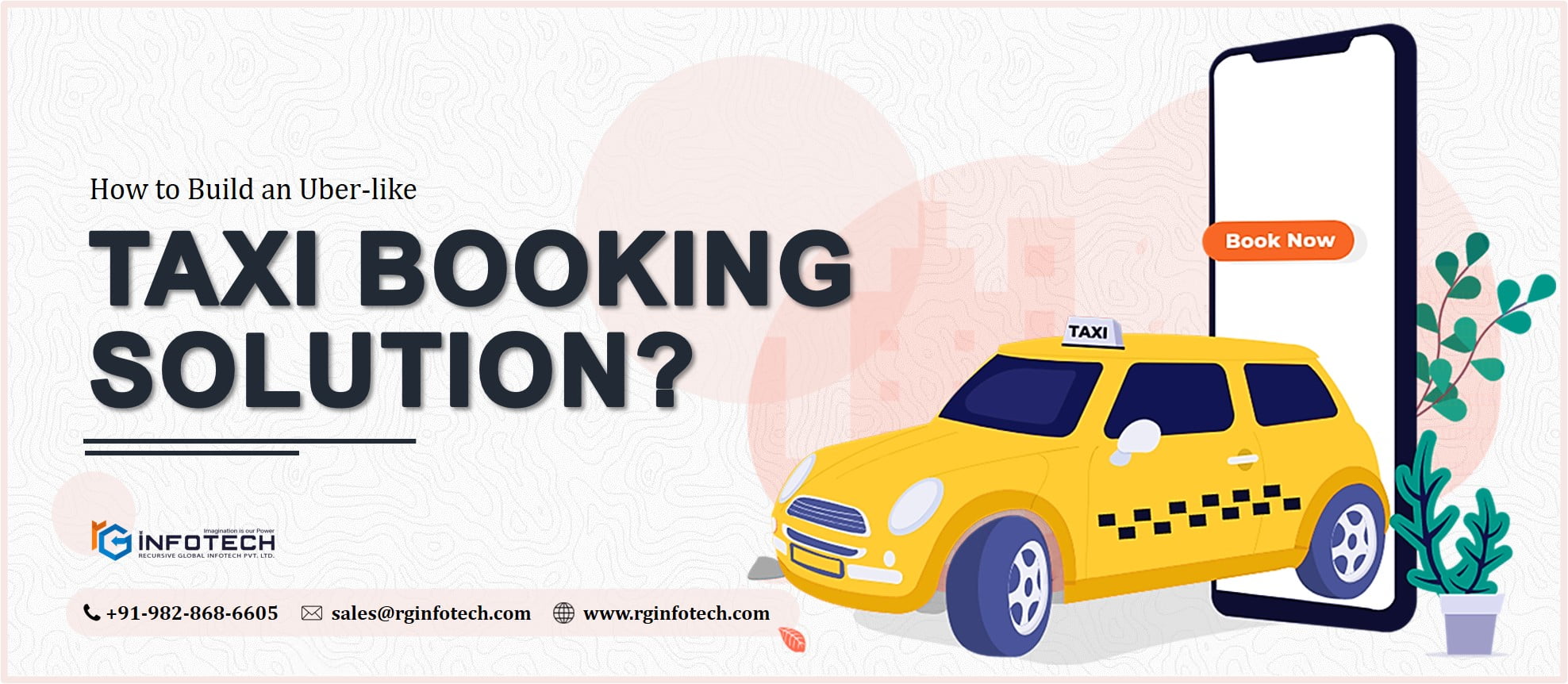 Before starting to discuss the procedure of building an Uber-like taxi application, taxi businesses have to decide whether they will go for a taxi dispatch software solution/Uber Clone app or build the application from scratch. This will largely be the budget of the project.
01. Decide Project Vision
Mobile applications are developed to provide services from anywhere to solve your problems. For a successful taxi app development, one company must know the problems they are working on, the solution they are providing, and the technology they are using to solve them. This knowledge about the purpose of developing a taxi app is called Vision.
02. Technical Audit and Research
To build a Uber-like solution for your taxi business, research what all features you would like to include in the application. Go through the multiple taxi booking applications and find out the best features that can build a strong UI-UX for your application.
Jot down all the features you want to incorporate in building the Uber-like solution. However, you can even add additional features and remove the already existing features of uber to develop a taxi dispatch software solution. It will help the app development services to understand your requirements and expectations from the application.
Minimum Variable Project is the first version of the application and includes basic functionality and essential features to install and run the app.
MVP allows all the small businesses and startups to launch taxi booking applications without investing huge money in additional features. They can later add all other features to the app.
05. Create an application
Building an efficient application like Uber is not eating cooked food. It has to start from scratch and multiple testing needs to be done to build such an attractive and efficient taxi booking app. Eliminate all the technical and logical errors before launching the application.
06. Launch Taxi Booking Solution
The software companies use platforms like Play Store to download the uber-like solution. The final app will be done after multiple trials and errors on downloading and using the application.
Features of Taxi Solution.
Tracking of nearby drivers
Ability to automatically set the pickup location by using google maps
Availability of the basic information of the driver like name, photo, contact information, driving history, estimated time of arrival, etc.
Push up notification on the arrival of the cab at the pickup location
Availability of options to select different types of cabs like Uber, UberX, and Uber Select. However, the fare will differ for each type of Uber-like Solution feature.
Option of sharing the ride with a fellow passenger (for the same direction or any mid destination) and split the traveling cost.
Save favorite addresses to ease the cab booking process easily in the future.
Locating the location of passengers
Availability of basic information on the passenger like name, contact information, number of passengers.
Options to accept or reject the passenger request as per the convenience
Option to go online and offline to show and hide the availability of drivers when a passenger is searching for a taxi in a nearby location.
Admin Panel is a kind of dashboard that manages the entire service offered by taxi booking solutions like manage drivers, passengers, payment activities, Passenger activities, etc.
All the details of the passenger are available on the admin panel including ratings. Here the passenger activities can be tracked easily.
One can track all the activities and ratings related to the driver can be tracked down here.
All the activities admin dashboard like global stats, payment activities, and financial results can be found at the admin panel as a summary.
Admins can decide to manage the request from a different location and can add more locations to the system as per requirements.
All the discount-related information is available on the admin panel like coupon duration date, date of activation, and type of offer.
Admin can add advertisements and even edit their size, shape, duration, and user reaction as per requirements.
Hence, to make any product successful, a procedure needs to be followed. To build a taxi booking solution multiple options are available. To develop an uber-like solution, the business owner has to decide as per requirement.