November 23, 2018
---
RG infotech is among the top mobile app development companies on develop4u.co
RG Infotech is a technology-driven software development company dedicated to delivering solutions for small businesses, medium enterprises, and large corporations across numerous industries. From a raw thought to a running organization, we have completed a several miles journey in the previous years, and still moving ahead with an extreme enthusiasm.
The company founded with a simple motto – "to simplify the problems of individuals and niche businesses and providing them customized solutions from high end website & mobile app development to the simplest logo design needs."
As we have global appearance, a huge pool of dexterous developers, 1500+ worldwide clientele, expertise on eminent technologies, and a great atmosphere to oblige our associates, we have everything that a client or an employee seeking for their future.
With 2018 nearly coming to a close, we're proud to announce our partnership with DevelopMobile.App, a platform for mobile app developers to connect globally. Here people can post project, search mobile app developers, compare companies, review companies & hire mobile app developers all at one place.
Develop4u.co collects ongoing research of service providers in mobile app development. Their coverage of app development firms is one of the main concerns on their platform, making us feel very accomplished that we already have a profile that's gaining speed on their site.
After accumulating client reviews on our company profile on Develop4u.co, we are happy to have been on their top mobile app development companies list.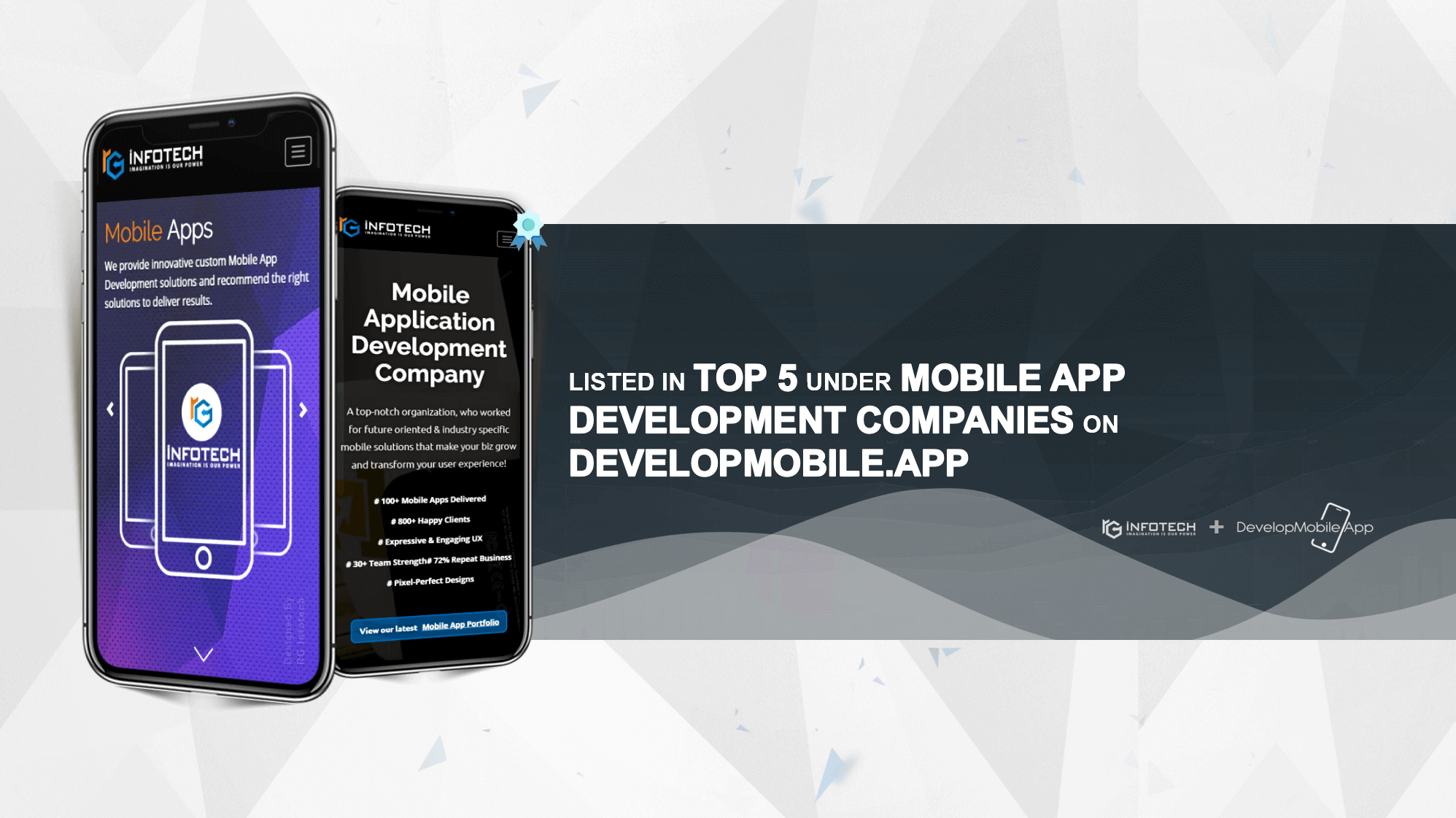 Here's what one of our clients had to say after we helped develop a gaming app for them:
"Their focus over quality and performance. They are highly professional in terms of deliverable, and this makes me more comfortable during the development of the app. They have perfectly blended a team for the project, who takes all challenges and fulfill them without leaving any drop hole."
Another client had this to say after we developed an app for them:
''Their years of experience, quality support, and 24/7 availability are impressive. They never compromise on quality and deliver tangible results. They always welcome suggestions and carefully listen to our feedback. They never hesitate to suggest something that will improve our business and platform.''
Again, we have tremendous gratitude to those of you who did this for us, as we know reviews don't necessarily benefit the reviewer in any way. We are very grateful to our clients for their trust and such feedback. Our goal isn't only to provide a separate service, but to find solutions for the customer's needs using advanced technologies and our expertise in it.