December 21, 2021
---
How Gamification can be used to Boost Engagement?
Are you struggling and wondering, how to improve engagement on your website and application? Gamification is one of the methods to accomplish your engagement goals. With the increasing competition in the market; it is challenging to stand out from the crowd and attract potential customers. Nowadays, people get bored easily, and online businesses need to keep up with the entertainment source of their users/new visitors.
To deal with this problem of boredom, there are numerous ways available which keep the users entertained and engage new users; side by side.
As per the research of Stasia in 2021, there are overall 2,659.5 million active mobile gamers across the globe. Moreover, 21.49% of apps belong to the gaming industry and 10.1% are followed by the business category. Many websites and applications started using gaming design on their platform like badges, rewards, scoreboards, etc. Nowadays, many online businesses started using it as a digital marketing tool; as it improves engagement.
When online marketing specialists integrate game-like designs on websites and applications; it enhances the user experience and makes it enjoyable. It is one of the methods to boost user engagement. It is still a new approach for marketing and increasing user engagement.
Add fun to the web and app using experience through gamification. From engagement to marketing; maximise the use of it in your business.
Looking for Business Growth? Let's discuss about the Digital Marketing Strategies with us on coffee.
What is the psychology behind using gamification for user engagement?
Have you wondered, why games or gamified apps attract more and keep users engaged? There are multiple reasons like the boost in oxytocin, serotonin, and endorphins while playing the games. 
Gamification increases engagement by getting motivated on two different levels. First, external motivation, where design elements like rewards and badges boost your confidence to play further and perform better each time. These external rewards are good to motivate users but for a limited time, or else they will lose interest after some time
How gamification leads to engagement?
Gamification can be used in different ways under different industries to keep the activities entertaining and fun. Here are the different places where users can use it:
FOR TRAINING
During the training procedure, companies can use gamification to make it entertaining. They can elements like badges, leaderboard house
MARKETING PURPOSE
Along with engagement, gamification is also responsible for content marketing. As per the research of Gigya's study with Pepsi, Nike, and Delly, the use of it on your website and application experienced a 13% boost in a comment. 22% total sharing and 68% content discovery.
Along with that, many small businesses use a content marketing strategy your product
FOR APPLICATIONS
Many applications use gamification to retain existing customers and attract new ones. One research suggests that there is a 54% increase in trail usage and 15% in buy clicks.
How to build a successful Gaming Strategy?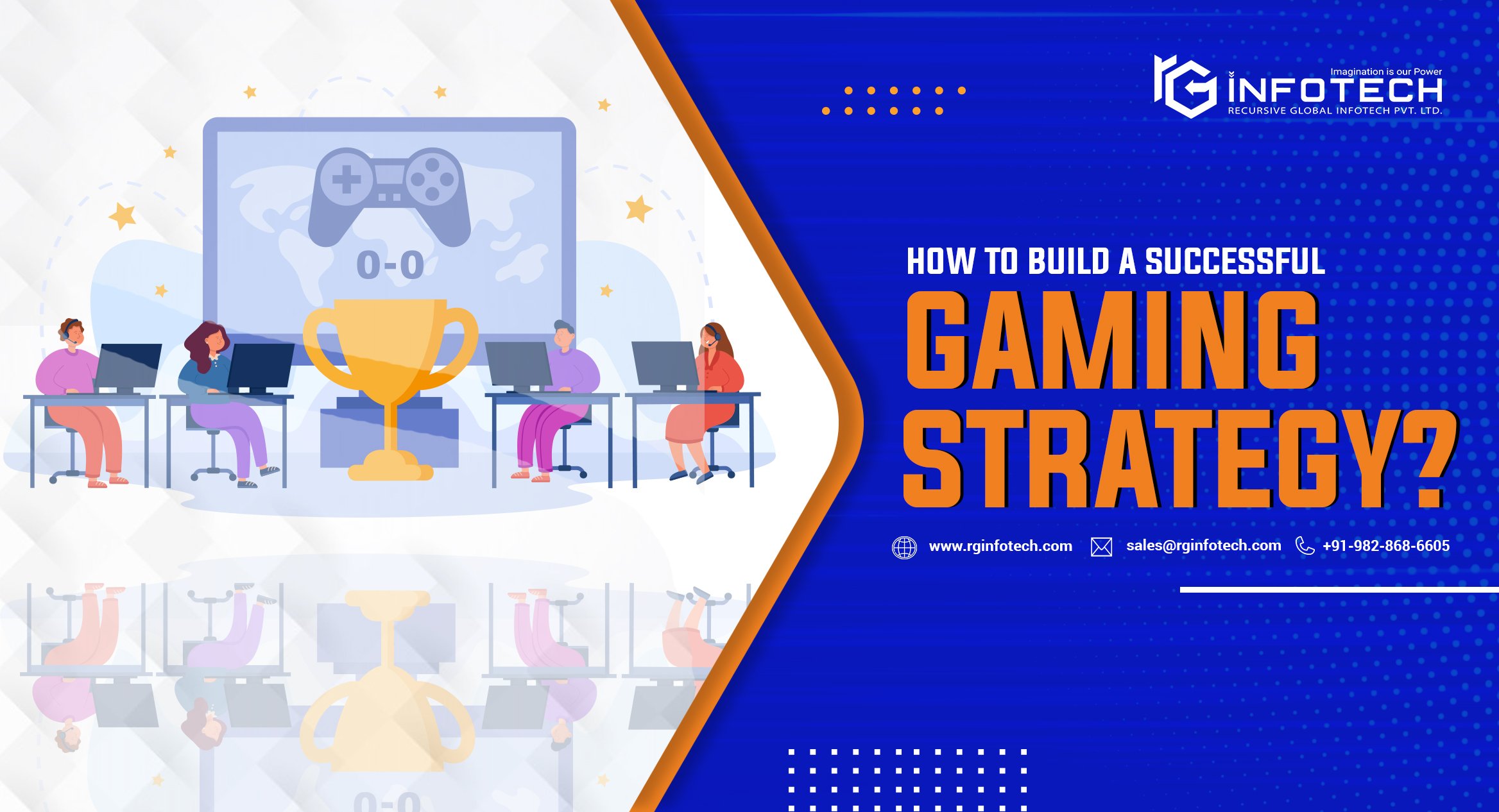 However, this strategy brings a lot of business and engagement, but it doesn't assure the success of your business. Before jumping into the gamification strategy, research about it and how it will meet your financial goals.
Here are a few ways to make a successful gamification strategy:
Before using any solution; you must know why you are doing it. Know your purpose and targeted audience and follow the strategy for the successful implementation.
While creating gamification for your application and online website, consider the user requirements as well as your needs.
If you are not designing the gamification based on your audience's interest, it won't provide you with successful results. Analyse the audience and you will learn about their interest and their response towards a particular strategy.
There is no need to redesign the app if it works well. You can just add some unique game mechanics in future. Make sure you keep it simple because complicated tactics and difficult approaches might kill users' interest in the game. Also, don't copy your competitors.
04. Should be entertaining
The success of the gamification strategy directly depends on the users. When it will be entertaining, playful, and enjoyable; users will have a rich experience. 
Gamification is about entertainment only, so make sure people are experiencing it. 
To get desired online success and achieving worthier experience in 2022, let us help you in your marketing strategies through our gamification added marketing tactics.
How to use Gamification in Application?
Implementing gamification in any application is not that easy; the design and all the elements should be creative enough to hold the attention of users for a long time. Applications use it for the online optimization of platforms to expand their user base. Here are the ways:
BADGES – A visual representation to show the user's achievement in a particular task. For example – Fitbit, a fitness tracker, which offers badges after achieving a certain goal like – 5000 steps a day.
PERFORMANCE CHARTS – Compare your performance by checking out the results and track your growth. For example – Skill Tree in Khan Academy, to track down your learning growth.
REWARDS – Basic rewards for accomplishing something. This boosts users' motivation to play more. For example – Internal currency in the language learning app Duolingo.
LEADERBOARD – It shows the performance of a user compared to others. For example – Duolingo shows your ranking and performance compared to the other users.
LEVELS – Levels are the constant inspiration for the users to achieve more and with each activity, the next different level is unlocked. For example – Todolist offers a certain amount of karma points to unlock the next level.
With the increasing competition, it is very important to make different strategies to promote your product/services. Gamification is one of the unique and most successful methods which keeps the user entertained and pushes them to play and spend more time on the platform.
This technique is known as one of the most successful digital marketing strategies. To incorporate Gamification with your app and website contact RG Infotech with over a decade experience in app development and game mechanics.