December 4, 2019
---
Fantasy Sports: A Sports Enthusiast's Dream Come True
There is perhaps no greater way to enhance and empower the fan's experience in a sport than by creating a fantasy team. It adds an extra dimension to every game day, an added reason to crowd the television, the online analysis, and anywhere else one can go to get a little more information on the best players. Fantasy sports websites place regular people in the position of a team manager, where they have to carefully navigate all the ins and outs of who to play, and when.
Leagues can go for an entire season, an entire week, or even change daily. It all depends on how much time the people in the league in it want to put into their team. For true die-hards in a quick turnaround sport such as baseball, a daily league may be fun, forcing everyone to truly stay on top of the standings.
Otherwise, a season-long league can make for prolonged competition, where one person can be on top for weeks on end, only to engage in desperate struggles to remain king by the end. No matter what type of league, the results are some healthy competition and plenty of fun and harmless heartbreak for everyone involved.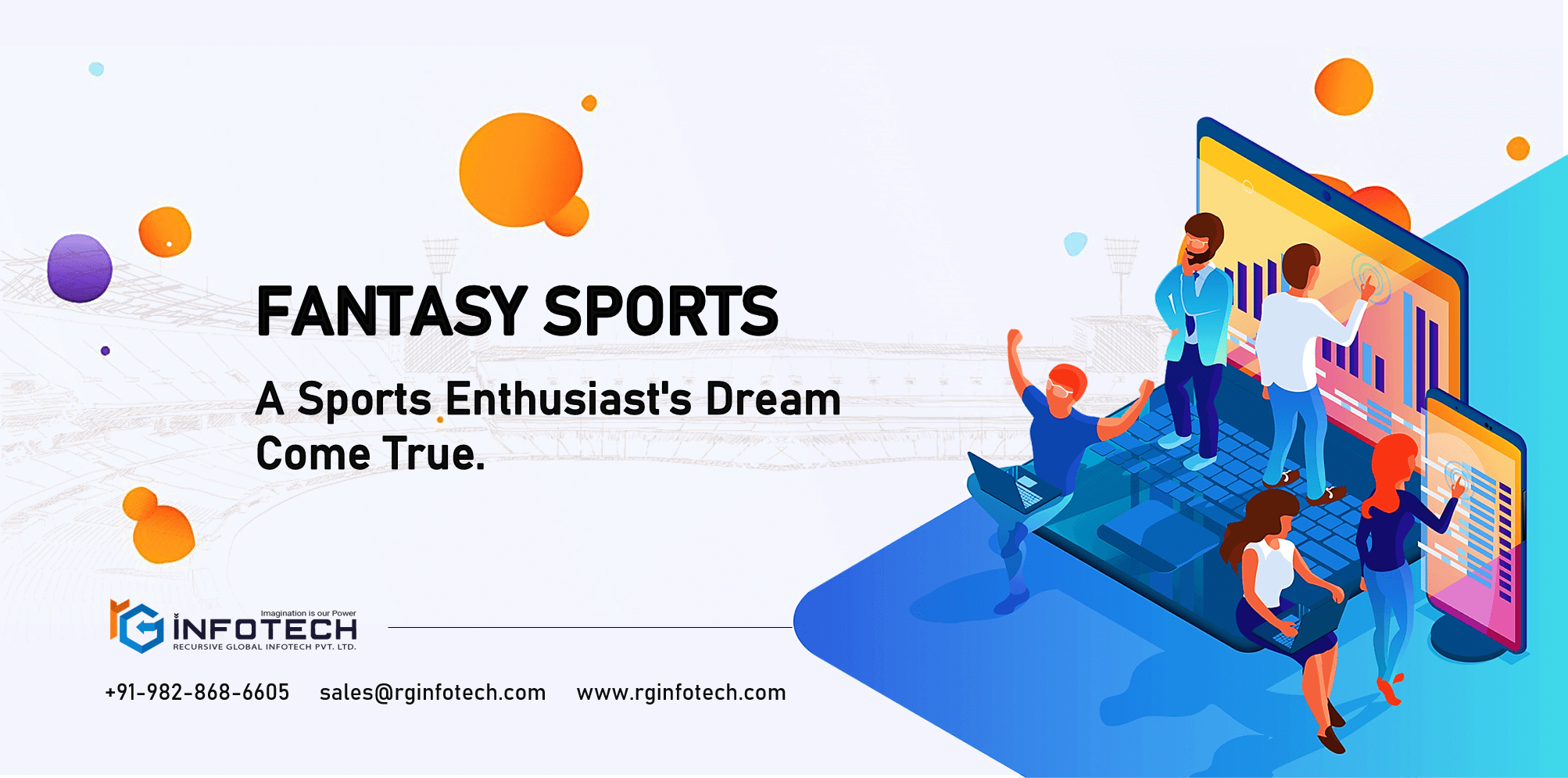 Fantasy sports leagues have become very popular ways of building communities at work and tightening friendships centred on a common interest in sports. They can be set up to accommodate even those who have only a passing interest in the games, or those who will watch it all the time in the same league.
Fantasy sports Solution can help organize and set up these leagues so the participants do not have to work as hard keeping track of scores, and checking fantasy player injuries and updates. This creates a fairer playing field, no matter the results.
The important thing to remember is the fun and competitive spirit brings people together. Each participant in the online fantasy league will have the ability to test their knowledge of their favourite sports. Regardless of the results, everyone can have a great time.
How to develop Fantasy Sports App!
Fantasy App Developer is one of the popular fantasy sports website development company out there. The organization is a part of the leading web and mobile app development company – RG INFOTECH and worked only in the fantasy sports segment. The firm has an already build software solution for sports organizations to ensure success of their virtual journey.
Firm has built a solution for cricket, soccer, kabaddi, NBA, and other popular sports and gives sports organizations a great opportunity to increase their fan following and engagement.
The platform has different fun ways to play, although after the draft, the rules are simple in each one: score the most points and win the league. The users can become a team owner by selecting their players and choose different contests. Users can also create private contest to play along with their colleagues, competent and family persons.
What'll be included in the Application?
Firm has included all essential features that a user and a sports organization required in their Fantasy sports app. They have carefully analyst all the features and available sports applications to make it more powerful and engaging.
Being a sports fan and a fantasy sports user, we all wants to get thrilled and excited to earn more while playing.
Here is the list of main features that a user app includes:
01. Login & Sign up
02. Account & Verify
03. Freemium & Premium Contests
04. My Contests
05. Wallet & Transactions
06. Create Team & Join Contest
07. Refer and Earn
08. Add Cash Payment
09. Leader board
To the owners or admins, who's going to manage all operations, we have made all things easier. Being an admin, you can manage teams, players, leader board, and transections by the dashboard provided to you.
Here is the list of main features that a user app includes:
01. Web Login
02. User Management
03. Match Management
04. Contest Management
05. Player Management
06. Player Point Management
07. Earning Management
08. Payment Management
09. Team Management
10. Content Management
11. Cash Bonus Management
12. Transaction Management
13. Account Verification
Starting with a clear vision; to make your business grow, we have never compromised with the quality and features. That's why there're more than the requirement and industry standards.
Here is the list of main features that a user app includes:
01. Live Match Score API
02. Cash Flow API
03. Push Notification
04. Real Time Analytics
05. Payment API
06. Auto Responders
07. Real Time Chat Bots
08. Reward Management
What will be the cost of Fantasy Sports App like Dream11?
Fantasy sports apps are on boom and have a great footfall of interested users. Dream11, Myteam11, Real11, FantasyPower11, and several others are the live example of this and have a great user base, who love to spend thousands on different contests.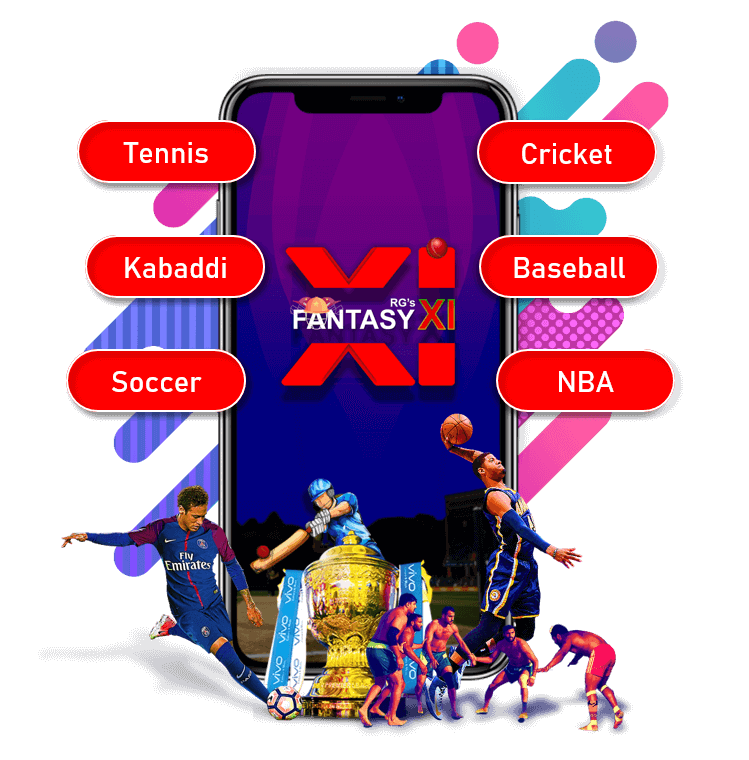 Such kind of solution requires an App for Users and web dashboard/app dashboard for Admin in Android, iOS and web platforms. And the cost of Fantasy Sports App like Dream11 tends in between $15000 to $20000 with a time span of around 60+ days.
How to own a Fantasy Sports App like Dream11?
To make your own Fantasy Sports Solution, you need a skilled Android Developer, an iOS Developer, and a web developer along with a creative UI / UX designer. If you ain't a development company, then that's surely an expensive way and will give you a headache.
Although, you can get support from the industry leaders or hire a prominent Fantasy App Developer. Even you have a choice to buy a ready-made solution form established Fantasy App Developers.
Top-notch Fantasy App Developer in India!
"By making your vision clear, idealizing requirements and keeping eyes on the track record, will make your selection profitable."
Being a seeker, you can easily idealize plenty of "Fantasy App Developers" with previous work record, retainable clients, and several years of experience. What exactly you need, is your presence of mind, analytical skill, and a clear vision of your requirement.
"Fantasyappdeveloper.com" is the name that encourage clients to own more within their existing budget along with a great quality. The firm is a part of RG Infotech (Recursive Global Infotech Pvt Ltd), a well-known name in the industry with a vast experience, an in-house team of skilled employees, and a visible track record.
Due to its "high quality under the budget" strategy, company has already served national & international clientele and developed a complete Fantasy Sports Platform with all essential features listed above in the write-up. The major plus point of the firm is their pricing model, that helps organizations as well as individuals to opt their own fantasy sports platform within their budget.
Make your mind and connect with one of our experts to discuss your requirements. We'd love to make it more revenue generating business opportunity and assist you from initial analysis phase till successful launching.