July 12, 2018
---
Web Design Trends that needs your attention in 2018!
Let's move back for a while and just recall, what you get as a trendy web design option in early 2000's! Actually, I have a faded image in my mind, and it's a simple, graphic-less, and one from plain Web Design Trends that I saw in Google and Facebook that time.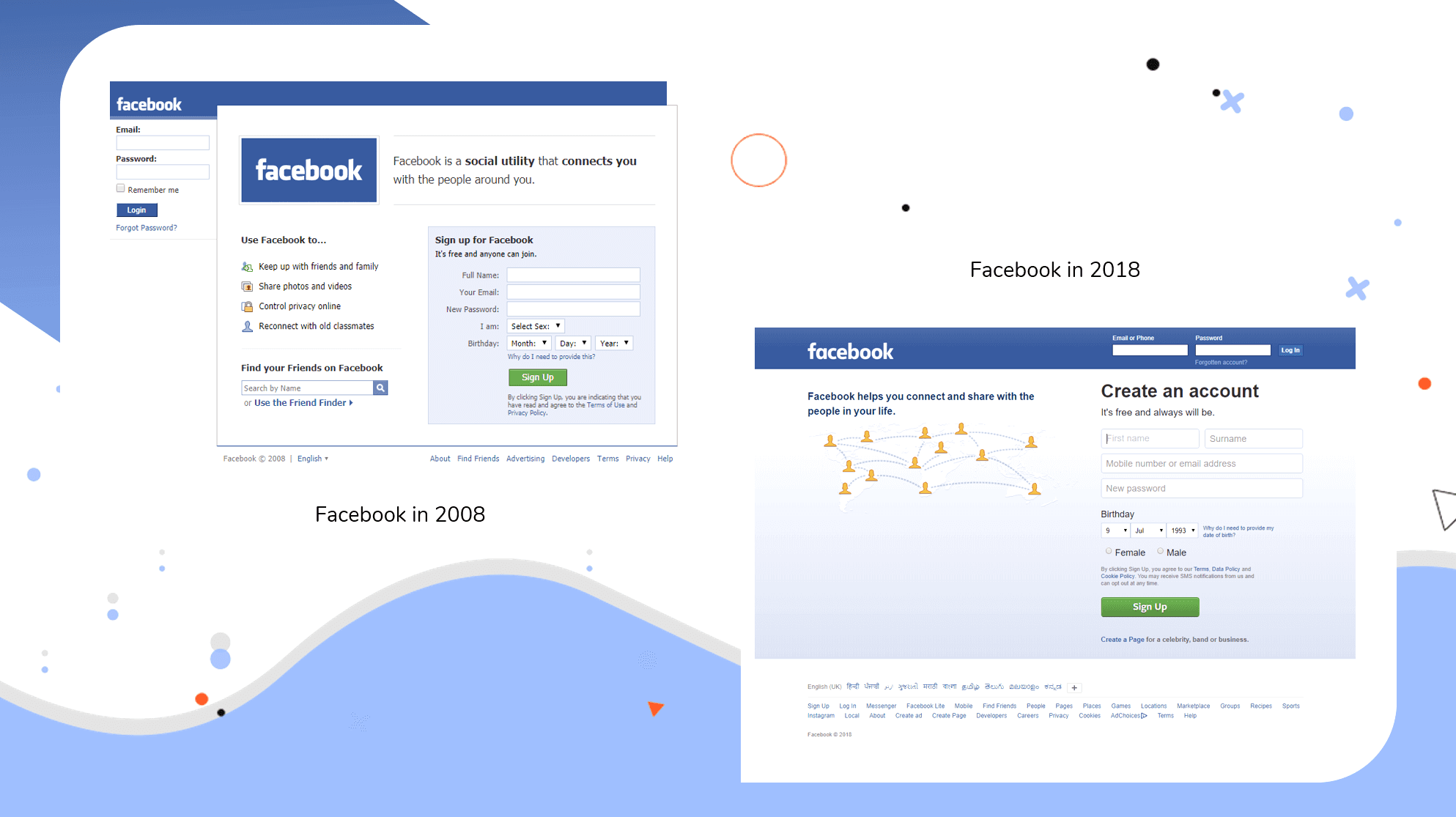 || Facebook UI Comparison ||
Above illustration can easily make you understand the revolution in website design industry. With immense change frequency, there are now instant changes we can witness. Industry giants or eminent organizations used to adapt design changes, earlier than their competitors and boost up their market coverage. That's not an option now, you have to inherit web design changes to update your presence online.
A well-illustrated, eye catchy web design considered as a market player that can attract potential users and make them stay longer on website. As a creative web design studio, here, we have concluded several things, and comes up with most expressive and required Web Design Trends that surely acquire current trends!
Here are 11 Web Design Trends that needs your attention in 2018!
01. Use attractive Vibrant Colors.
In earlier days, we used to see plain graphics and images on several websites, but never met with vibrant colors as a base of any website. But now the scenario has changed as Web Design Studios and freelance web designers show some courage and try vibrant colors to highlight their work or something more important.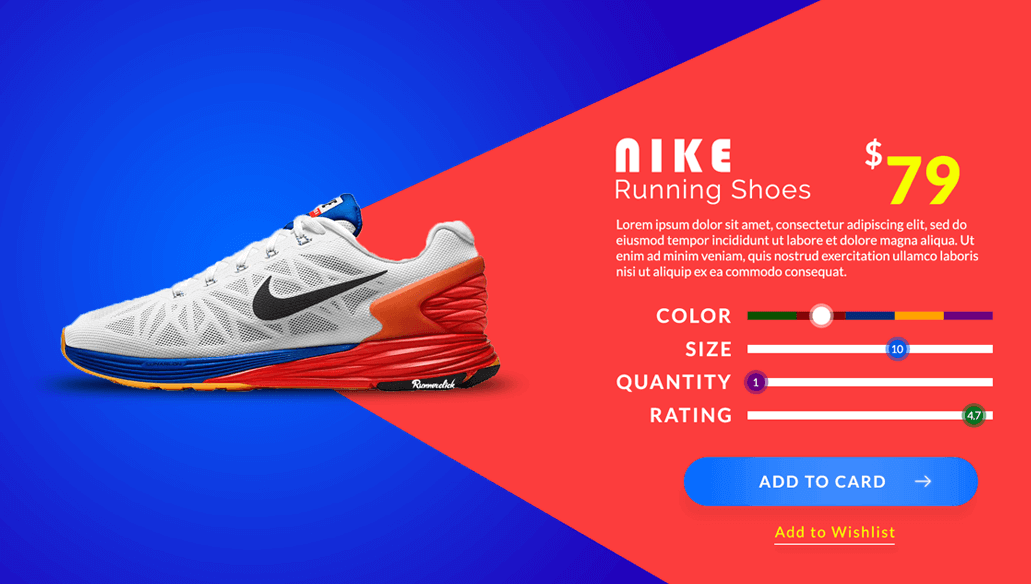 2018 will surely enhance their courageous behavior and make their work supersaturated, more vibrant, and highlighted. So, try something out of the box, not so traditional and apart from web safe colors to make your business stay separate from the crowd.
02. Try 3D Design & Graphics elements.
It's the time when people moving on virtual and augmented reality and with static, plain graphics, your business can't make any difference in 2018. You have to accelerate your presence among prominent users through acquiring 3D graphics, 3D elements, 3D animations or entire 3D web model.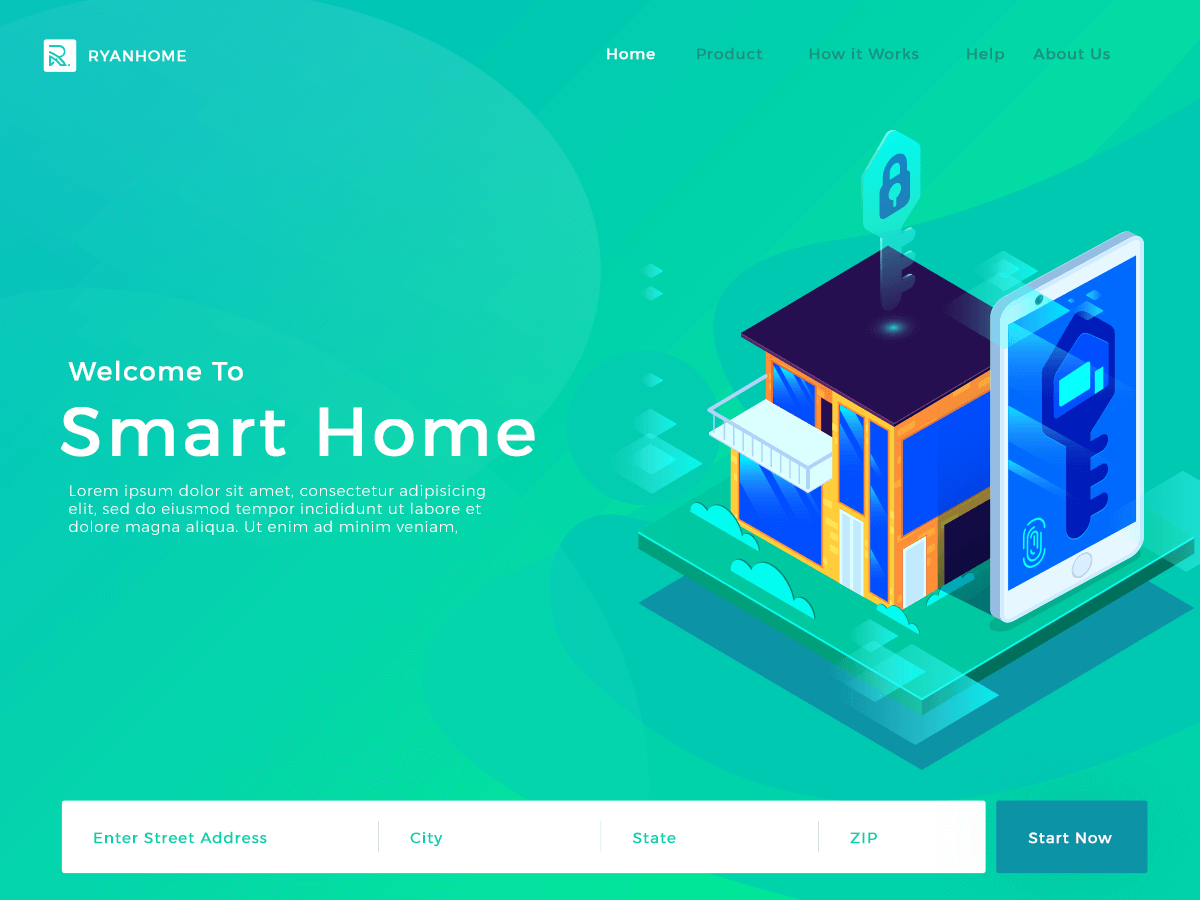 Although, implementing 3D elements isn't a new concept for 2018, but yes, it is considerable in 2018 as now we have speedier internet, fast loading scripts and more authentic ways to illustrate 3D effect.
To make your web presence appealing and expressive, let's connect with us to get immense impact through impactful 3D graphics and video editing.
03. Integrate expressive Animations in your web design.
Motion graphics or animations used to catch more attention and make your web design more expressive also it helps to enhance user engagement.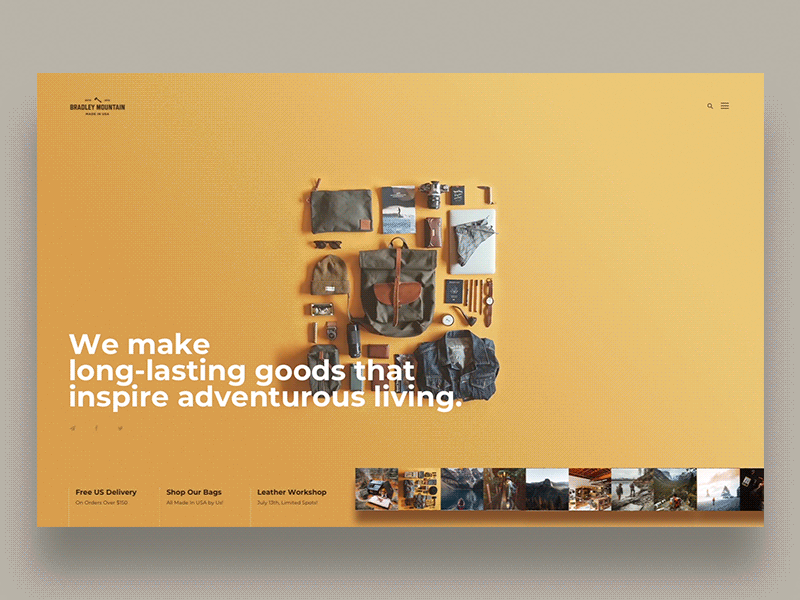 With animated motions or cinemographs, you can easily create eye-catching stories that surely enhance user engagement in 2018 and coming years. According to the user behavior analysis, user engages more with motion stories, not with text stories.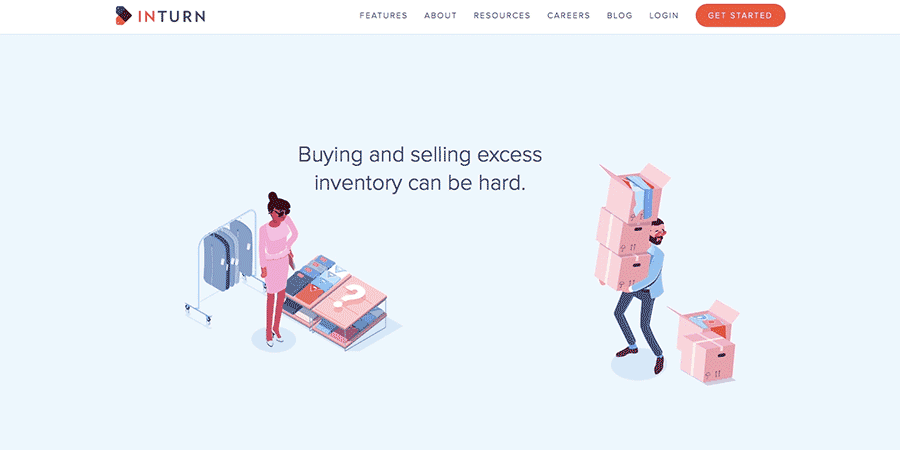 So, keep your user happy and make them stay longer on your website through motion graphics and animations that can be implemented on navigations, banners, landing pages, storytelling elements, and others.
04. Make your elements more impressive with Shadows.
Shadow effect isn't a new thing to focus, but creative web design studio or freelance web designer can migrate more impact on different elements through shadow & depth.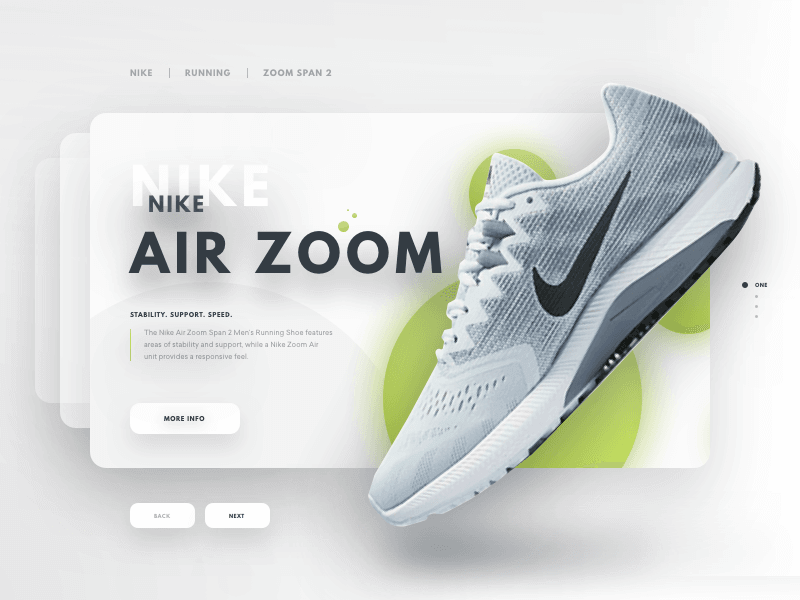 With updated web browsers, grid and parallax layouts, now we can use shadows in a more impressive way to highlight something, append 3D effects or implement depth. In 2018, we can witness versatile use of shadows to enhance user experience. Keep your eyes on it.
05. Be Mobile First with adaptive web design.
"Google has already moved to mobile indexing thus we have too."
Making a website mobile adaptive isn't an unnecessary thing, you have to focus on it. According to the research held by Statista, there are around 2.53 billion active mobile users worldwide, even we are addicted to our smart phones. We used to access everything including bank transfers, shopping, food ordering, etc. on our smartphones.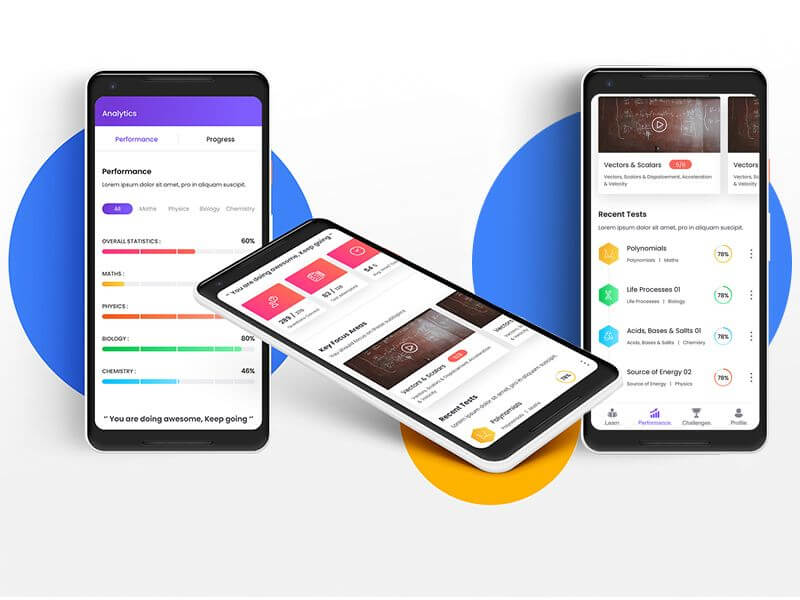 With mobile first creative web design, a business can grow their user base up to 200%, that's the impact of mobile ready designs. Although, inheriting mobile design wasn't so easy. Few years back, Web Designers have to spend days or weeks to make a simple navigation mobile friendly, but now that's not a problem.
Mobile design has already developed and there are several scripts available online to help you make responsive designs that can adapt screens of any device.
06. Lucrative Custom Illustrations can win user's heart.
An image is worth thousand times than a text and can engage more users with your content. According to the study, an expressive illustration can increase website dwell time that directly impacts on Google's Ranking.
Custom illustration can help you in storytelling and make your web presence more elegant and user friendly. They are great elements to add-on in 2018 and versatile as they can be used for anything.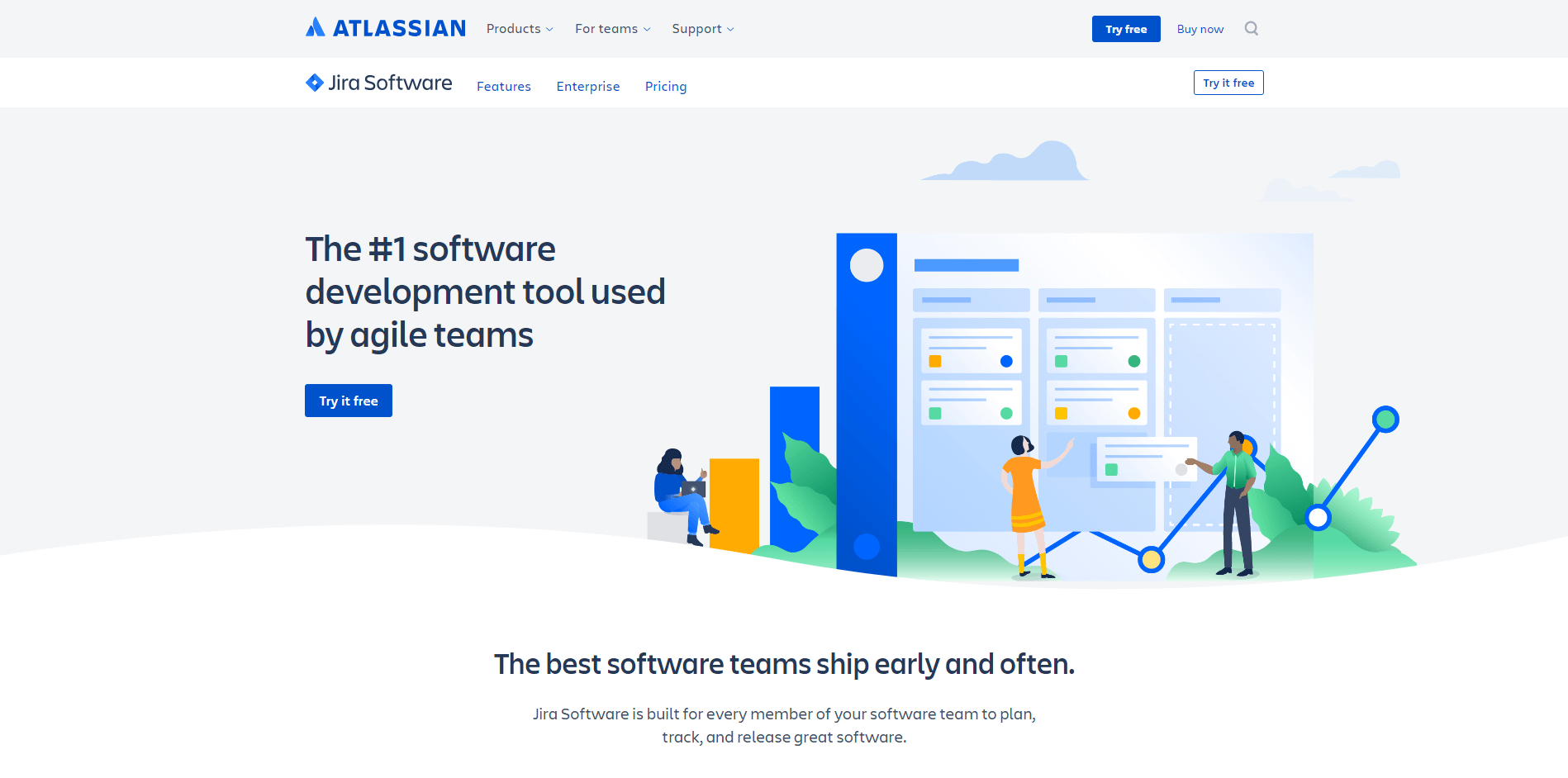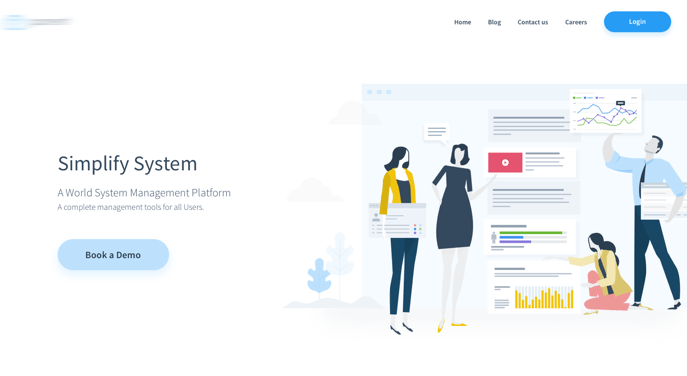 Having playful illustration will be a great addition to engage your user base on your landing page and make your website more energetic, exciting and fun to visit. So, acquire custom illustration as leading web design trend in 2018.
07. Enhance UX and load speed with Particle Background.
Wants to create something that can make your work eye popping? If yes, then try something unique, appealing and obviously, speedier. Let's, include Particle Backgrounds in your web design trends for 2018.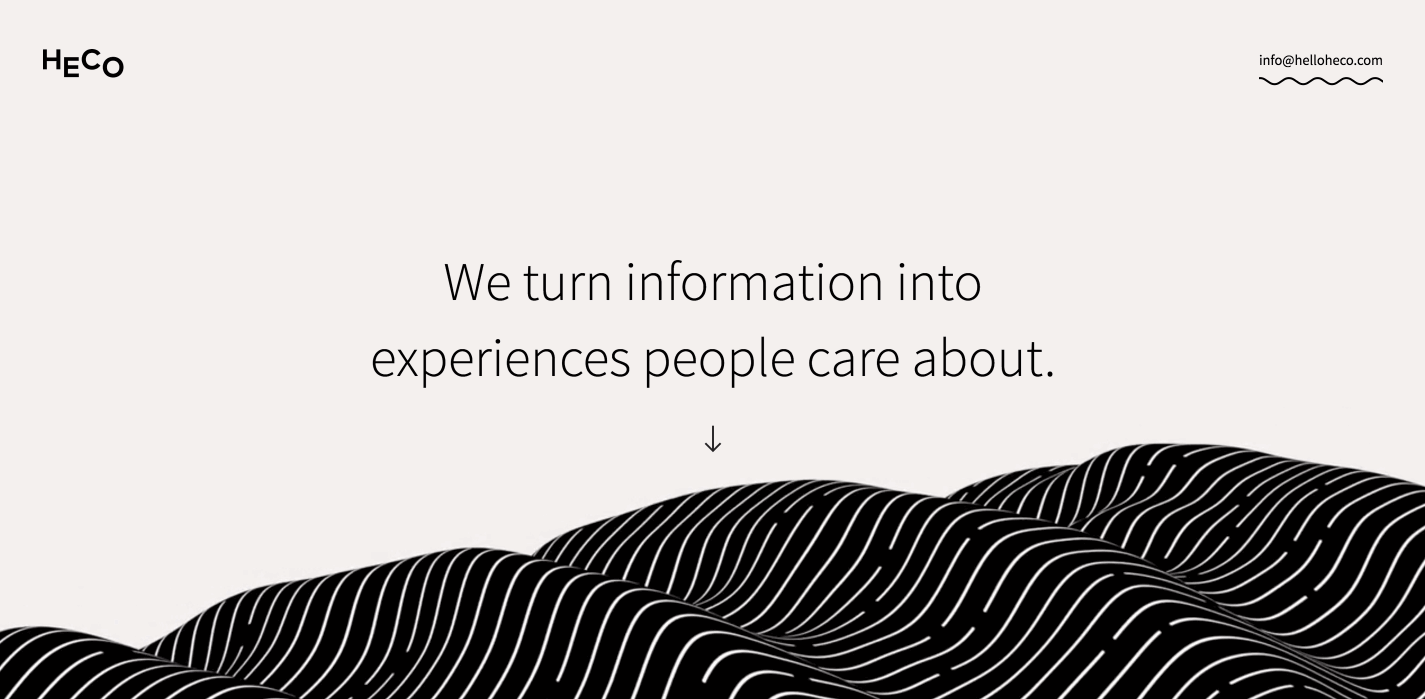 Particle Backgrounds are lightweight JavaScript that can perfectly replace your video background, but increase page load speed and user experience. It can be a great initiative to take in 2018 as your unbeatable web design trend, so try it.
08. Dynamic Gradients will suit best in 2018 web design trends.
Hats off to the designers who shows the courageous behavior and accept gradients over flat color patterns, which leads in previous years. Dynamically added gradients can make a great impact on user attention and increase their engagement. Moreover that, gradient can enhance the look as well as user experience.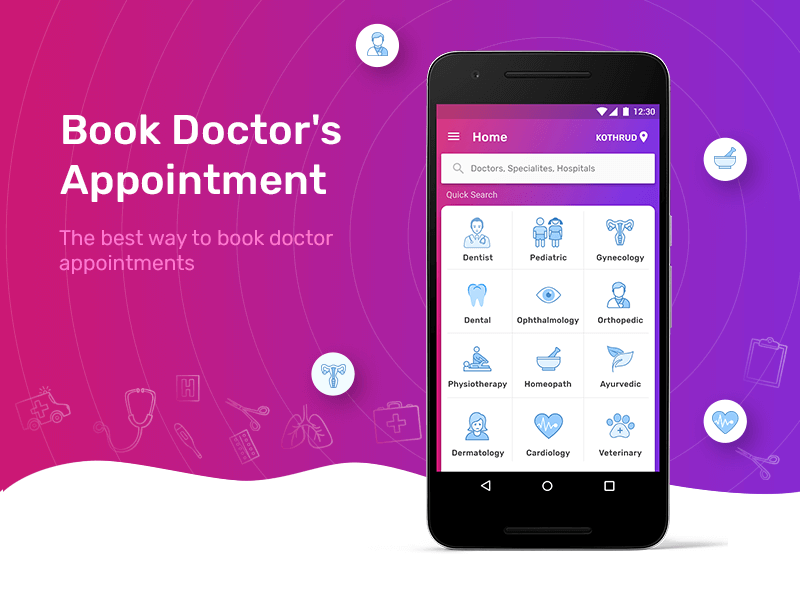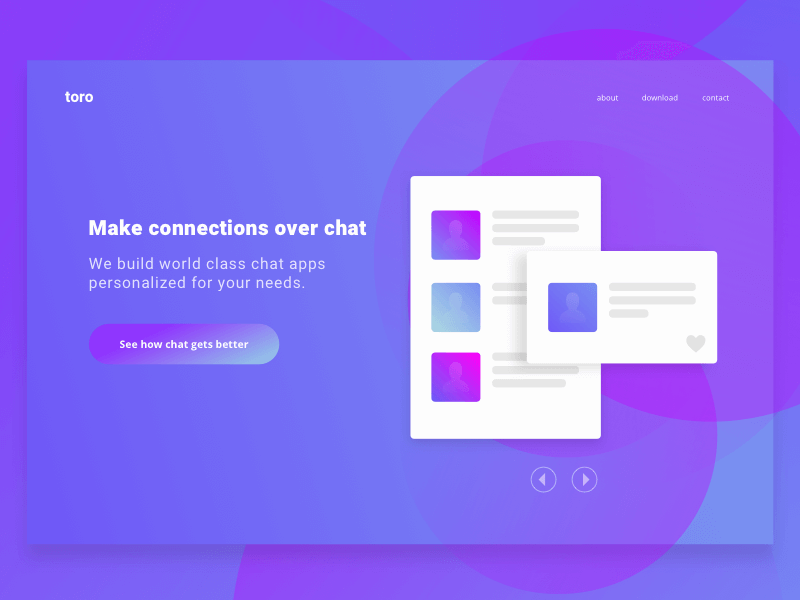 You can creatively use them as image filters, element backgrounds, pop-ups, newsletters and even in your brand logo.
09. Expressive Typography can expose your content better.
Typographies aren't a new element, we have been using it since the origin of web design, but the way we can play with it, that's obviously make it one of the acceptable web design trends in 2018. This is a kind of visual tool that can help you to highlight major points, services, products or your keywords to make a user engaged with your content.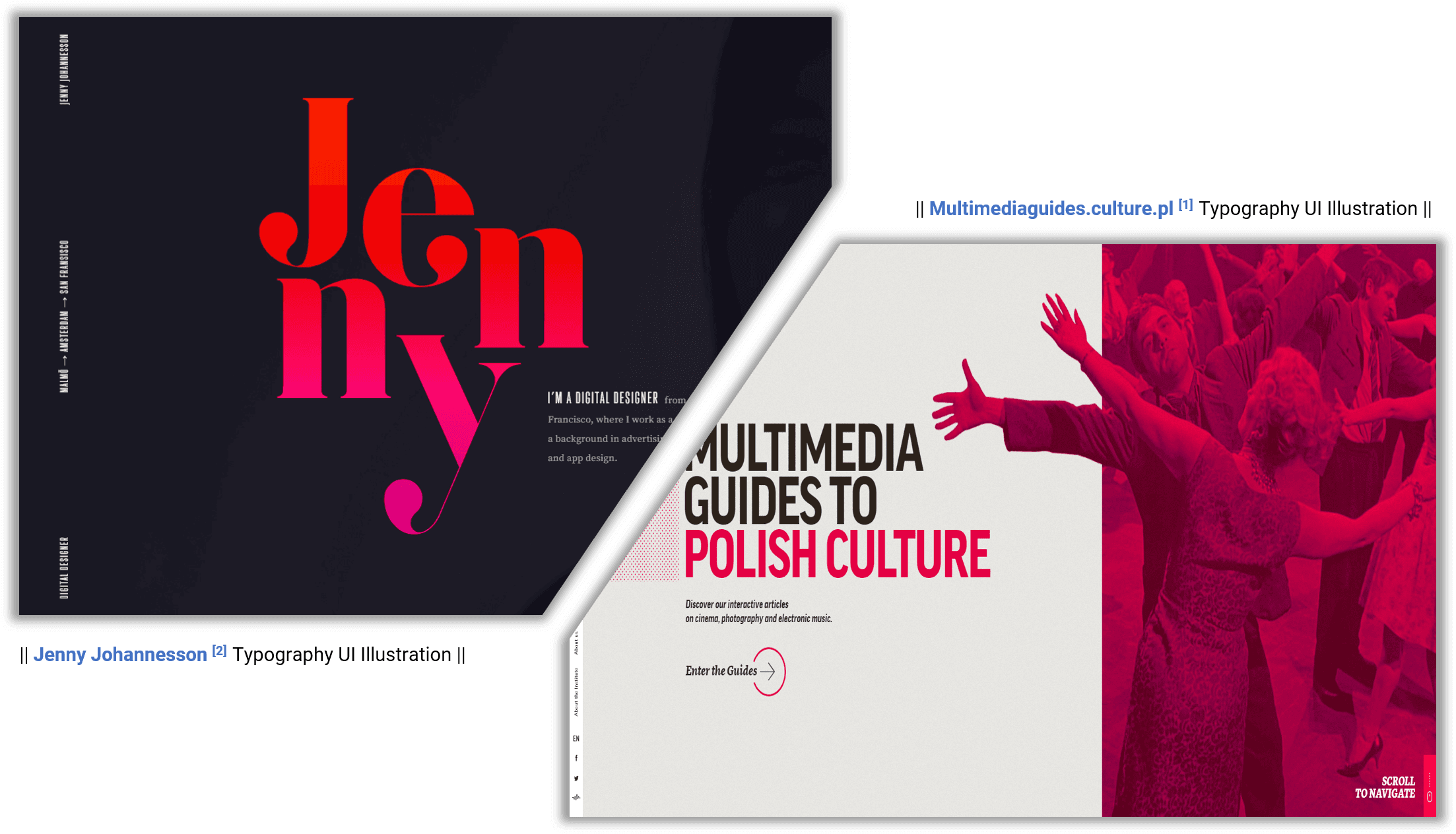 Try to add bold characters, big fonts, or expressive typography effect on your website banners, they can help you to impress more in lesser space. Even you can add 3D impact through Big fonts that surely add additional value in your web presence.
10. Make it Print Ready for those who wants to store a hard copy.
If you have created something that attract, engage and even convert people from user to buyer, then you must be ready for print ready designs. As several users wants to save unique elements through printing them, you have to make your design more print friendly.
In digital era, where we try to move on digital platform, we always work to make our designs acceptable for web browsers, but print media still has the spark and can feature your elements in their latest edition. So, keep your work print ready in coming years as well.
11. Asymmetry & broken Grid Layouts holds your back and make you grow.
Want to create something more appealing and out of the box, then leave your comfort zone and traditional Web Design Trends. Try to involve in experimental things such as asymmetrical design and broken grid layouts. They are growing day-by-day as they give additional value to the web design.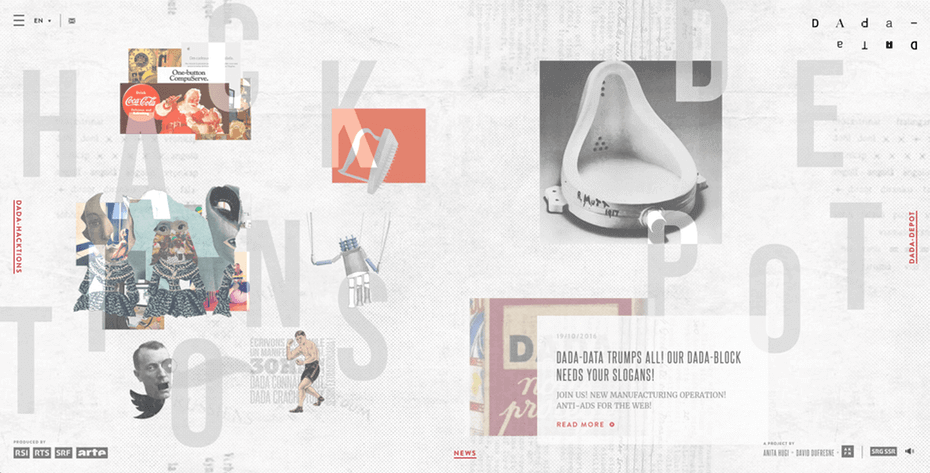 Asymmetry design follows nothing, you can experiment anything and create creative and unique elements as per your own inception, but not irritable ones please. They can make your design appealing and interesting, if you implement it right, otherwise you can ruin user experience, which is the biggest reason, why designers not accepting it and stay apart from it. So, try it ones with more consciousness and then you will surely change your persona.
LOOKING FOR AN ON-TREND WEBSITE FOR YOUR BUSINESS?
To get desired online success and achieving worthier experience in 2018, let us help you in your marketing strategies through our future-ready SEO tactics.
Wrapping Words for Web Design Trends.
Web Design Trends in 2018 can be your possible success mantra. Try to inherit more advance and expressive ways to enhance user experience with trending methods and design elements in 2018 and upcoming years.
Big Fonts, Dynamic Gradients, Shadows, and print ready design are already in use, but the way we can play with them might be new in 2018. Take extra notes for them, explore internet to get futuristic inception and experiment with your thoughts to come up with extraordinary designs.
Also improve user experience along with search engine experience through adapting lightweight Particle JavaScript, motion Graphics, Animations, custom Illustrations and vibrant Colors.