December 1, 2021
---
HOW TO DEVELOP AN ONLINE RESTAURANT RESERVATION SYSTEM LIKE OPENABLE?
Restaurant reservations have made our life easier by providing an opportunity of booking a table in our favorite restaurant with one tap on the screen. It is not easy to build such an application, as easy it may sound. Now, like ordering food at home, booking a table for dining out has also become easier.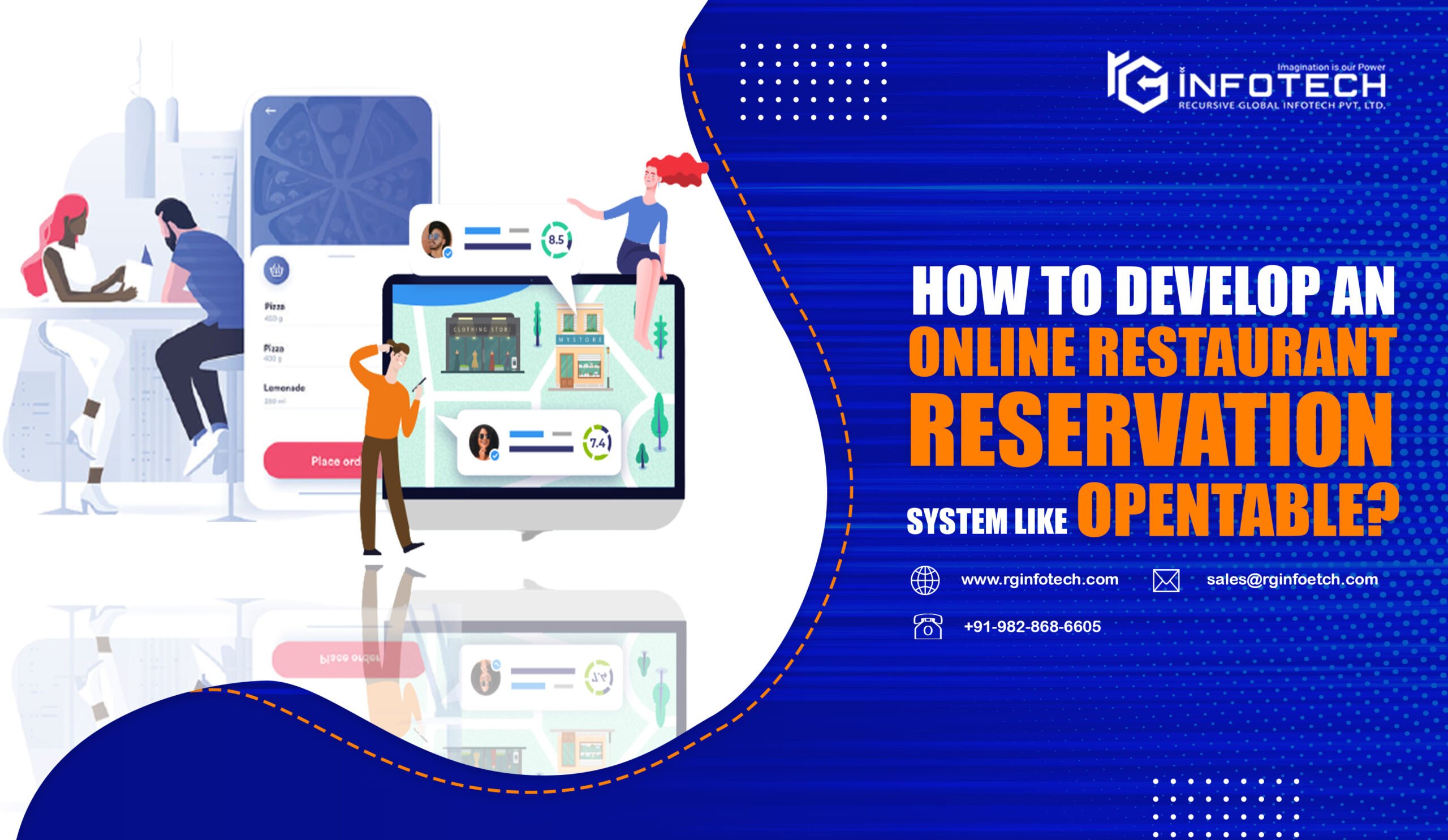 WHAT IS THE RESTAURANT RESERVATION SOLUTION?
The restaurant reservation solution is the solution of booking a table in your favorite restaurant. Gone are the days, when we used to stand in a long queue, just to enjoy food in our favorite restaurant. Technology makes our life comfortable and all services are easy to access.
HOW IS THE READY-MADE SOLUTION DIFFERENT FROM THE BESPOKE SOLUTION?
Bespoke Solution – Bespoke solution is the solution made for a particular user based on its requirements. Basically, it is a customized solution that is built from scratch. Changes and modifications can be done at any stage of life to improve the app quality with time.
Ready-Made Solution – It is a pre-build solution which you can buy, install and kick start your restaurant reservation services immediately like other software MS Office or Adobe Acrobat Reader. In a pre-build solution, there are a few limitations, it can't be customized like a ready-made solution. Along with saving a few bucks, it also saves time and is ready to use any time.
Difference between Bespoke and Readymade Table Reservation Solution.
| | | |
| --- | --- | --- |
| | READYMADE TABLE BOOKING SOLUTION | BESPOKE TABLE RESERVATION SOLUTION |
| Framework | As, ready-made solutions are made to target a wide range of audiences, so it has a standard build. This limitation of features and design might not meet the requirement of your restaurant solution. | It gives you the liberty of experimenting and customizing the application as much as you want. Bespoke table booking solution helps to turn all your visualization into reality. Also, you don't have to make changes in your workflow or the quality of your services. |
| Cost | Ready-made solutions are quite affordable compared to bespoke solutions. This is the reason; the pre-build solution has become the first priority of businesses in the last few years. | Bespoke online table reservation solution is quite expensive comparatively. But this method offers you enough liberty to build an application of your dreams. If you are building something big, for a bespoke solution and get the best table booking app solution. |
| Updates | In a ready-made solution, the business owners have to buy the updates. Unfortunately, some updates are limited and you have to pay again and again to run your app with the latest technology. | Updates in the bespoke solutions are released as per your requirement and budget. With this solution, you run an application with the latest trends and technologies. |
| Time | In a ready-made solution, as the solution is pre-build, the business owners need not wait and waste their time. After buying and installing the application, they can start providing the service at their convenience. Here the solution is available right away, all you need to choose the particular brand. | Bespoke table reservation takes more time comparatively, as it involves the customization and development from scratch. If you are planning to launch your app, make sure you are counting extra few hours for the app development. |
WHAT ARE THE BASIC FEATURES THAT YOU NEED FOR YOUR TABLE RESERVATION SOLUTION?
Basic features are required to make the application functional. Check out the few basic features required to develop a table reservation solution.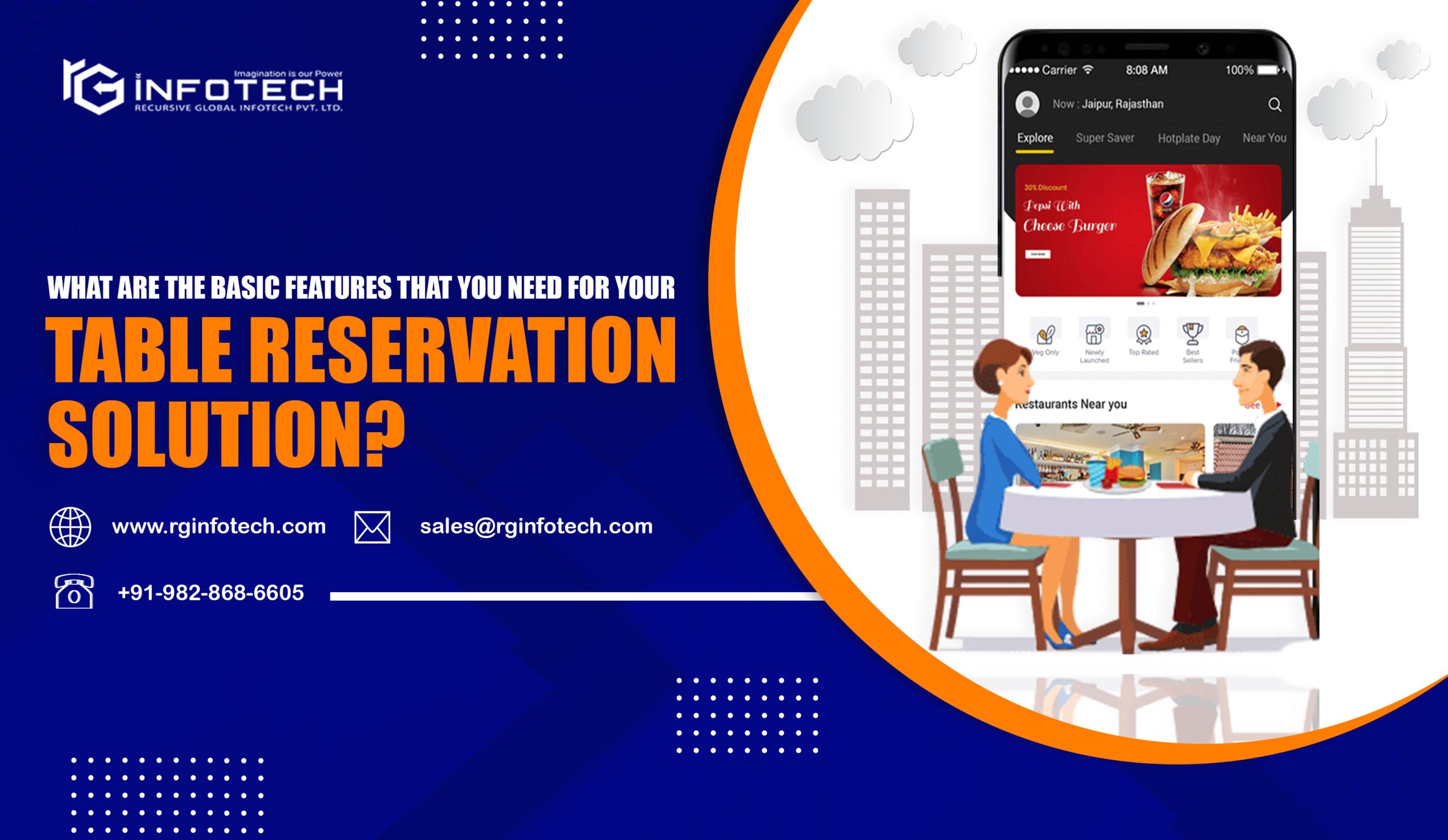 User Interface
The UI is responsible for the UX of users. The UI must be easy to navigate, so they don't face any struggle while making a table reservation.
Payment Integration
Payment is an important and basic feature of restaurant reservation apps. Make sure you are keeping multiple payment options to ease the process of table booking. All the payments must be safe and secure.
Customer Services
Any service is incomplete without customer support. Make sure your customers are not struggling with the application. After all, your primary objective is to provide the best user experience.
Search Option
Provide a search option in the table reservation application to personalize the user experience while using the application. A direct search will be time-saving and direct for the customers.
Restaurant/Customer Profile
Personalized profiles are important for both customers and restaurants. Both can customize their respective profiles as per their need.
Reservation Management
This feature will help the restaurant to manage all reservations and will reflect the availability of the tables. It will also help the hotels to update you regarding the booking status.
View Reservations
This feature is exclusive for customers to check out the availability of seats, timing, etc. before doing any booking. It will save the customers from disappointment faced by them at the last minute.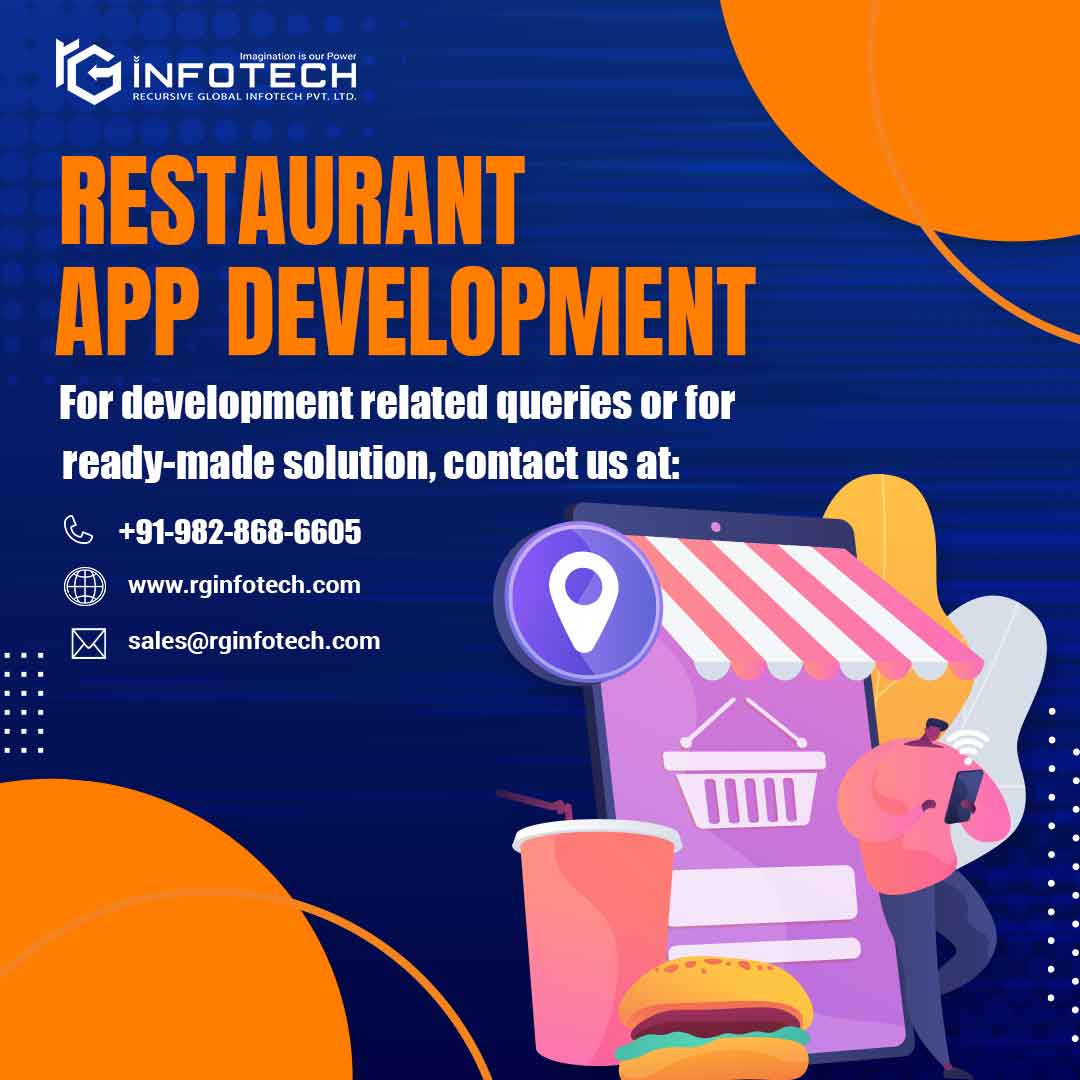 In recent years, table reservation applications have grabbed the attention of many entrepreneurs. Many small and big restaurants are investing in making table reservations to expand their services.  However, there are two ways to get the table booking app solution – bespoke solution and readymade solution.
Both the restaurant reservation solution has their own benefits and disadvantages. Be mindful while investing in a particular solution, make sure it satisfies your business requirements. Hire professional and experienced table booking reservation services providers like RG Infotech to get the best app.