November 8, 2021
---
How much does it cost to develop a restaurant table booking app?
Now, you don't stand in a long queue to book a table and enjoy food in your favorite restaurant, with the growing technology; the way of doing daily activities is also changing and everything is now just one fingertip away. From flight booking to restaurant table booking, the world is changing with time. Now the world is run by the online platform, for all the possible activities/products, online apps are available.
Before jumping in the market to hire professional on-demand developers, one should know his budget for the
on-demand table booking app.
Your budget will affect your entire app development. Contact us, to know the price range of developing an on-demand app including basic features.
WHY IS THE RESTAURANT TABLE BOOKING APP IMPORTANT?
Restaurant Table booking mobile applications help in keeping things organized, to limit the number of open tables, as well as to reduce waiting time for the customers.
Most of the restaurants are developing and maintaining an efficient and reliable reservation system. It eases the process of managing bookings for restaurants and for customers to book a table in their favorite food venue any time.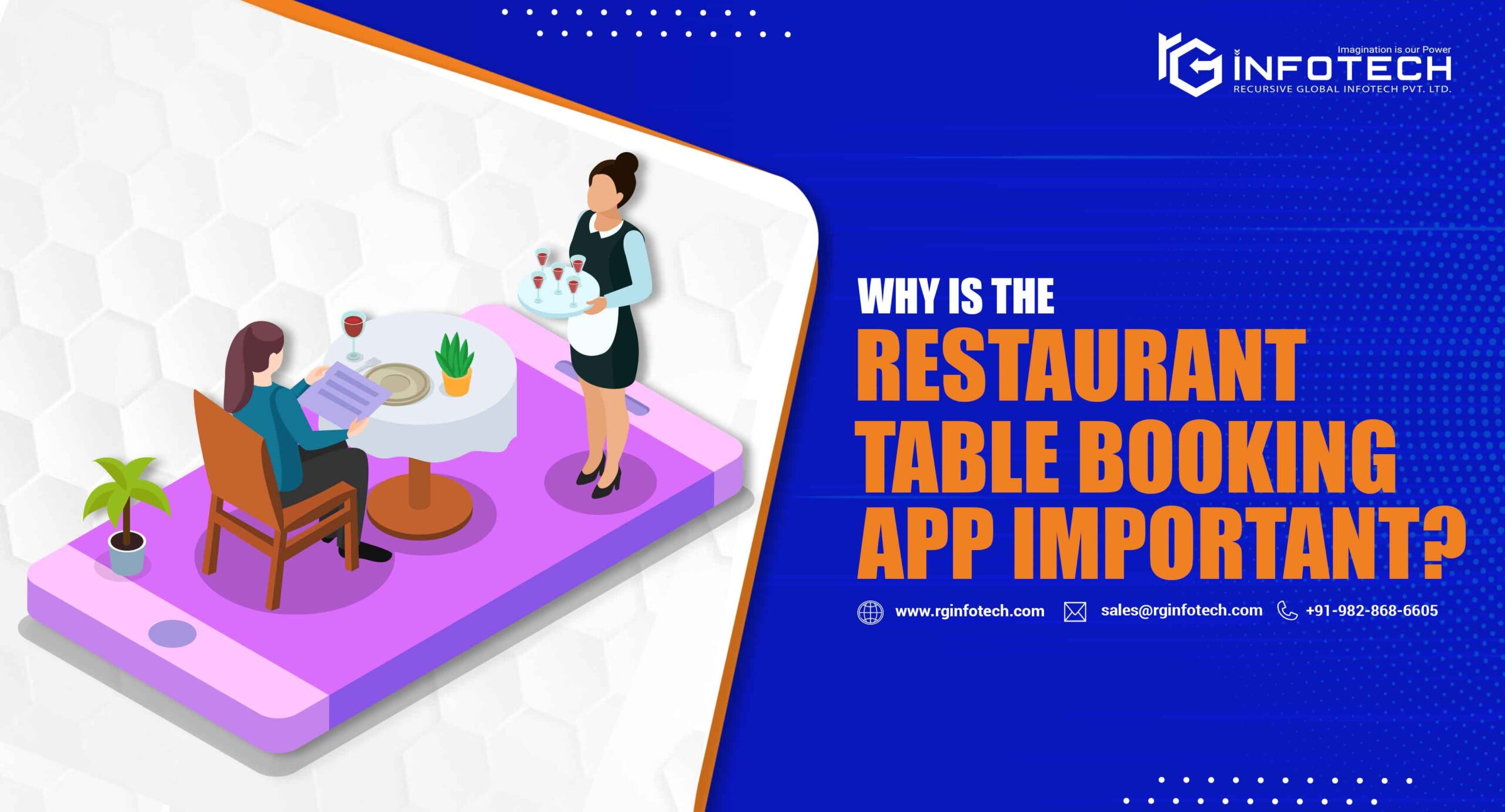 There was a time when the word "OpenTable" was considered bad as it means the empty space in the dining room. The restaurant pays for all the utilities, food, rent, staff, etc. and when the customer doesn't show up it is a big loss for the restaurant as they invest so much money and end up with zero profit. An app like table reservation in the restaurant reduces this loss by providing information on reservations and saving them from facing loss.
WHAT ARE THE BENEFITS OF THE ON-DEMAND TABLE RESERVATION APP?
Online table booking apps are beneficial for both customers and restaurant owners. For restaurant owners, it eases the process of managing booking and reduces the loss, while for customers, it eases the process of booking a table and offers them the liberty to enjoy dining out in their favorite restaurant.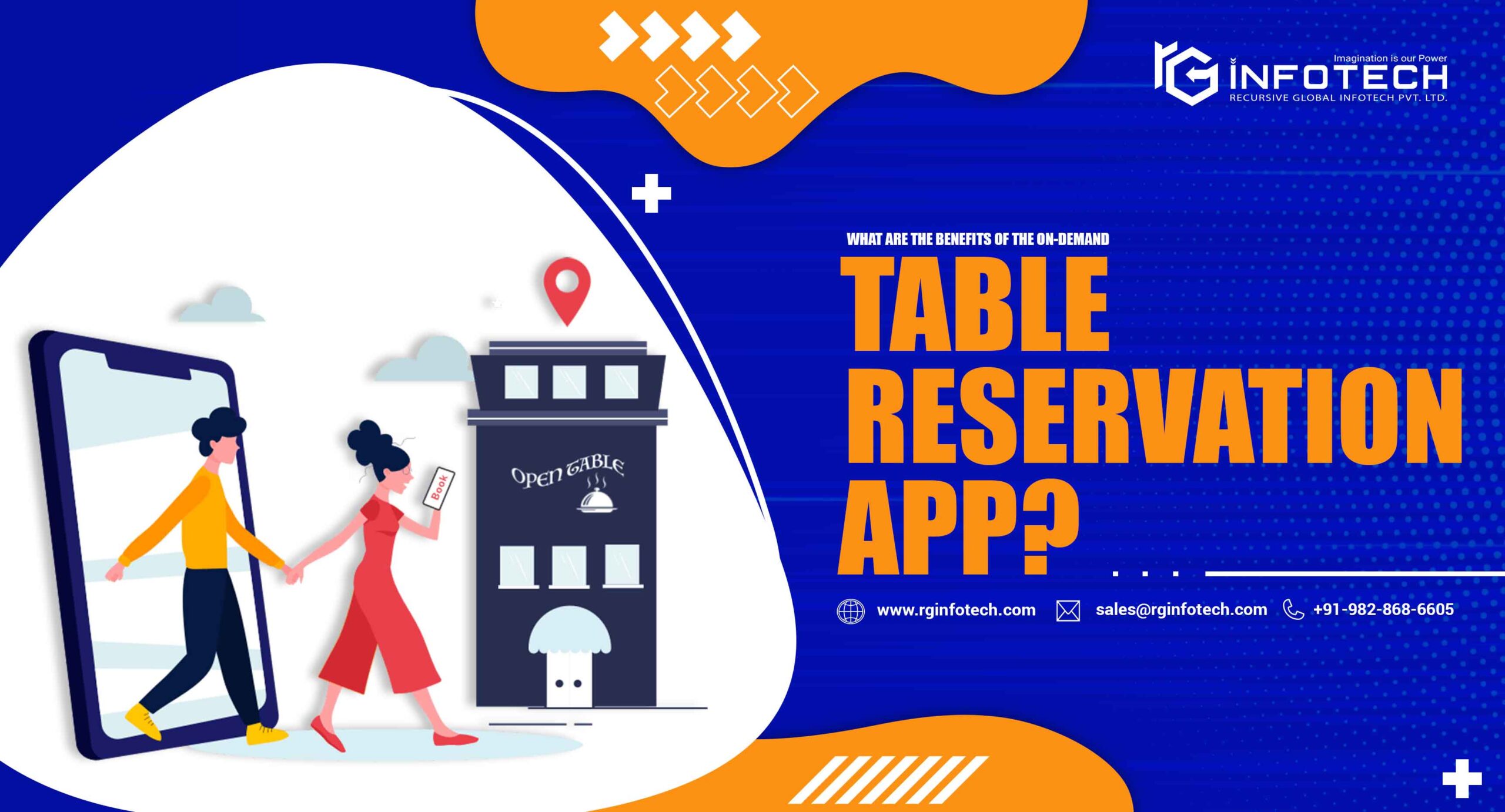 You never know when your restaurant will be empty or overcrowded with customers. Their online table booking app helps restaurant owners to keep a track of daily bookings to manage the facilities and provide a better user experience.
This application will help the restaurant owners to prepare their chefs and hotel staff when there is high booking. Also, through the app, they can do the marketing of their place and food.
Users can save their time from standing in long queues just to eat food in their favorite restaurants. It also saves from facing disappointment like closing early or the restaurant was shut down a few months back.
Using an online on-demand table reservation app, users can book tables at any time without facing any time limitations. This kind of app also helps them to check out the reviews of the restaurants and book a better one.
HOW MUCH DOES IT COST TO DEVELOP A RESTAURANT TABLE BOOKING APP?
The app development cost depends on numerous factors and that's why it varies from one app to another.
The cost of developing a table booking app depends on the features and technology used in developing it. Also, other factors like the geographical location of app developers, hours invested in app development, and the experience of developing companies play a role in the cost estimation of table booking app development.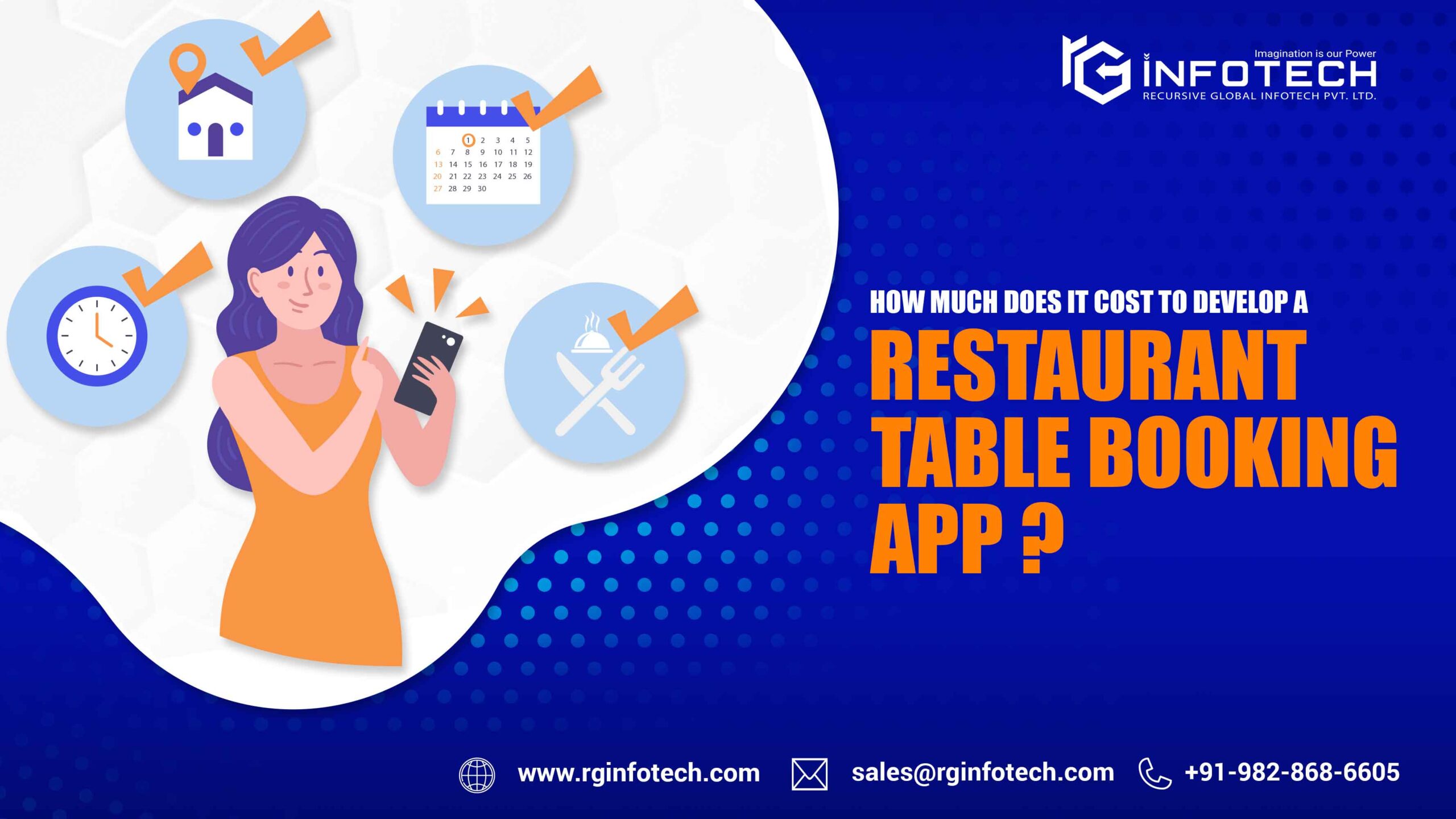 After considering all the required steps to develop a restaurant reservation app, here is the estimated cost based on the hour invested by our developers to build your app:
Before starting designing and developing an app, research and market analysis are very important. It takes a minimum of 40 hours to do the research.
Designing UI is the most crucial stage of developing an App like dining out. We also provide you with an App prototype to make sure we are going in the right direction to develop your app. For both UI Design and App prototyping, it takes almost 120 hours.
A code is very important to develop an app like Dineout, the code development is one of the longest procedures of app development. The estimated time of code development is 240 hours.
App development is the longest and most important feature of developing a restaurant booking app. App developers need to make changes over and over again to meet the goals of the client. The estimated hours required for app development are 480 hours.
Web and App Testing is done to find out the bugs and to improve the app as much as it can be done. Testing demands a minimum of 40 hours.
To develop a restaurant table booking app, approximately 920 hours are required. We charge the minimum cost of $25 to $40 per hour to develop a demand table booking app.
However, the overall cost of developing a table booking app is $23000 to $36800. We are the most affordable app development services in India and also leading the market globally.
However, it is the estimated cost that can be varied with the involvement of advanced technology and features. As per the research, the estimated cost for developing an on-demand app with basic features is $25,000, and for an app with maximum and personalized features, the cost can go more than $36,000.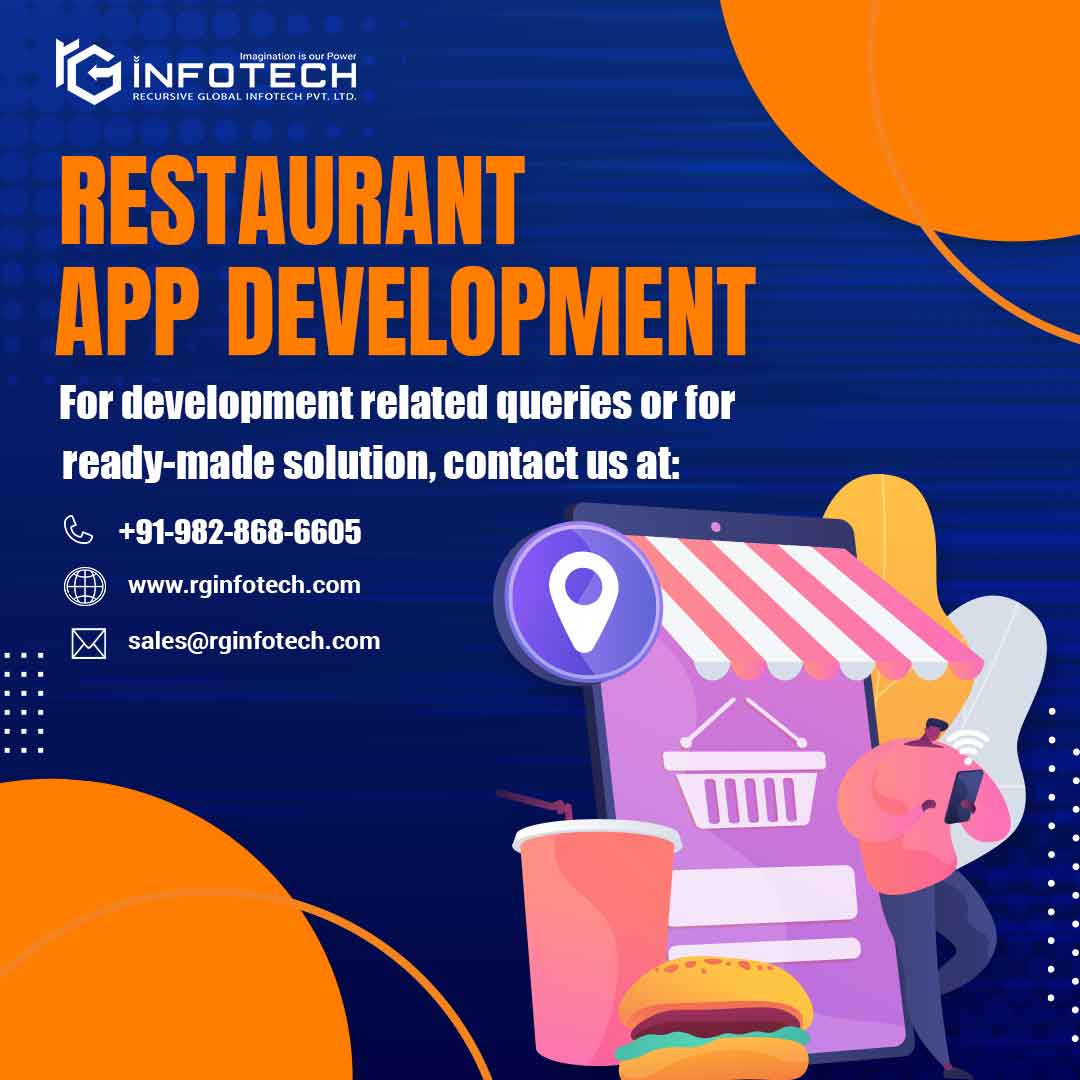 The cost charged by other developers:
In countries like the US, the table booking app cost is quite high, nearly $100-$250 per hour.
The cost of other India-based developers is $70 to $190 per hour.
The eastern Europe-based developers charge nearly $80 to $180 per hour.
Developing an on-demand table reservation app is not easy. Only professional app developers can build an efficient app like Dine out. Budget plays an important role while developing an on-demand restaurant table booking app. Hiring an affordable on-demand app development company is necessary to get an efficient table booking app.